»

Recipes

»

Mousse
Mocha Mousse Recipe
This Mocha Mousse is so compelling ! Try this creamy chocolaty coffee dessert right away ! Your suggestions for this Mocha Mousse are welcome !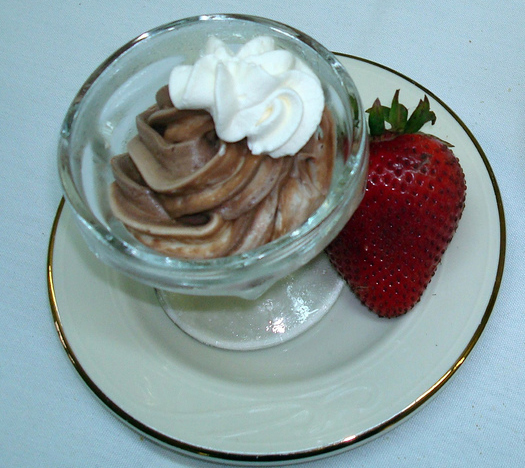 Ingredients
Unsweetened cocoa

3 Tablespoon

Instant coffee

2 Teaspoon

Sugar

3 Tablespoon

Heavy cream

1 1/2 Cup (16 tbs)

, Whipped

Egg whites

2

Heavy cream

3 Ounce

, Whipped (Decoration:)
Directions
1. Mix cocoa, coffee, and sugar with the whipped cream.
2. Beat the egg whites till stiff and stir into the cream.
3. Distribute the mousse in individual cups.
4. Top with a spoonful of whipped cream.