»

Recipes

»

American

»

Mississippi Pecan Pie
Mississippi Pecan Pie Recipe
Looking for a great way to end the meal with, try out this Mississippi Pecan Pie - a wonderful dessert treat! Follow this relatively easy recipe for Mississippi Pecan Pie and I bet, this will soon be your favorite!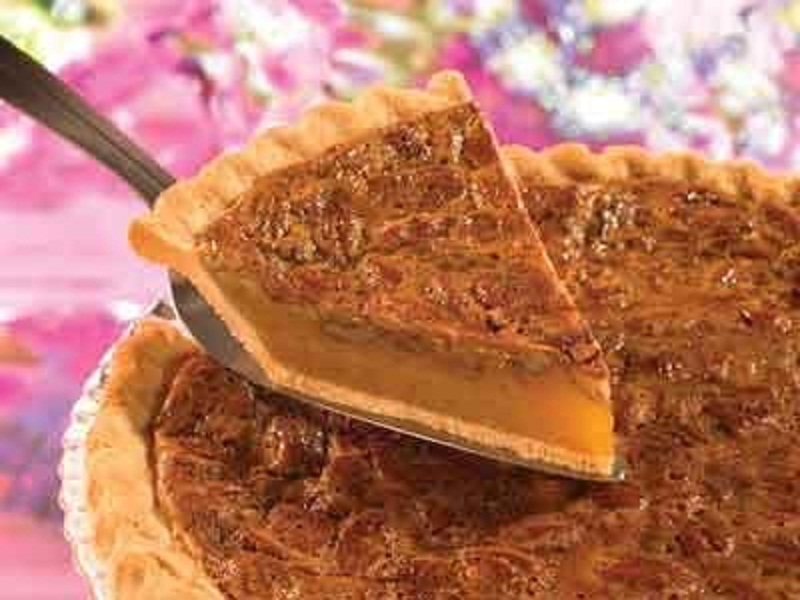 Ingredients
3 eggs, slightly beaten

Sugar

1/4 Cup (16 tbs)

Corn syrup

1 1/4 Cup (16 tbs)

Salt

1/4 Teaspoon

Vanilla

1 Teaspoon

Pecans

2/3 Cup (16 tbs)

1 9-inch unbaked pie shell
Directions
Combine all ingredients, except pie shell, in order listed.
Blend well and pour into pie shell.
Bake in a hot oven (450° F) 10 minutes; reduce temperature to 325° F and bake 30 minutes or until a silver knife, inserted in the center, comes out clean.
Makes one 9-inch pie.