»

Recipes

»

Pork

»

Miso Braised Pork
Miso Braised Pork Recipe
Japanese comfort food! The smell will draw you in.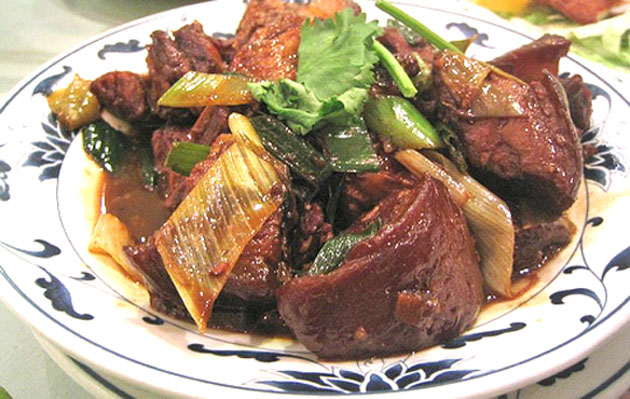 Ingredients
Canola oil

1 Tablespoon

Pork butt

5 Pound

, cut into 2 inch slices (shoulder roast)

Minced garlic

2 Tablespoon

Minced ginger

1 Teaspoon

Water

2 Cup (32 tbs)

(more if needed)

Soy sauce

1⁄3 Cup (5.33 tbs)

Brown sugar

1⁄3 Cup (5.33 tbs)

White miso

3⁄4 Cup (12 tbs)
Nutrition Facts
Serving size
Calories 590 Calories from Fat 314
% Daily Value*
Total Fat 35 g53.8%
Saturated Fat 11.5 g57.6%
Trans Fat 0.3 g
Cholesterol 175.8 mg
Sodium 2000.2 mg83.3%
Total Carbohydrates 18 g5.9%
Dietary Fiber 1.6 g6.3%
Sugars 10.2 g
Protein 53 g105.3%
Vitamin A 0.5% Vitamin C 2%
Calcium 6.6% Iron 20.4%
*Based on a 2000 Calorie diet
Directions
Heat canola oil in a large Dutch oven over medium-high heat until hot. Sear pork slices until well browned on both sides, then remove. Stir in the garlic and ginger, cook until fragrant, about 30 seconds. Add the water, soy sauce, brown sugar, and miso; bring to a simmer, scraping the bottom of the pan to dissolve the caramelized juices.

Place pork into pot, add additional water if needed to cover pork with the sauce. Then, reduce heat to medium-low, cover, and simmer for 3 hours until the pork is tender, and the sauce has thickened.