»

Recipes

»

Seafood

»

Minced Crayfish
Minced Crayfish Recipe
Minced crayfish is a recipe that perfectly suits as a accompaniment to rice and noodles. This dish needs little extra time than usually seafood takes, but it is worth the time. You will love the minced crayfish when served with hot steamed rice.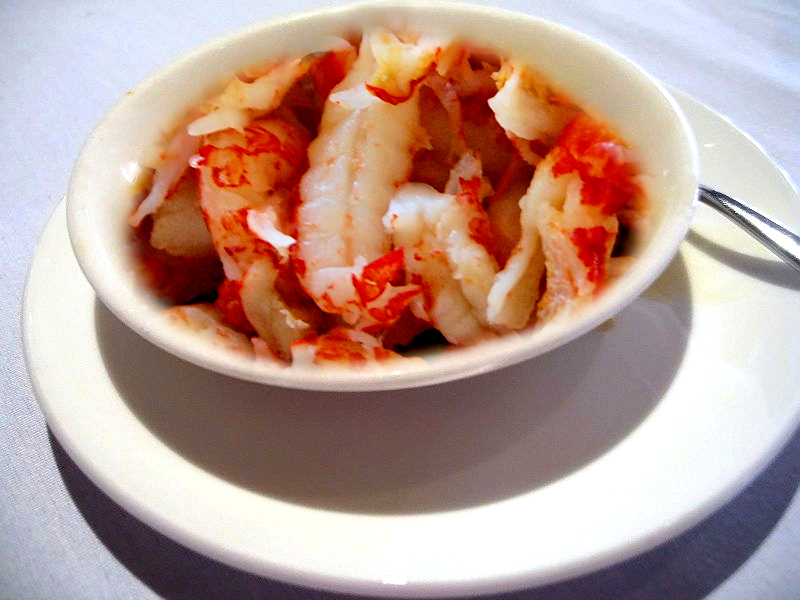 Ingredients
Crayfish

1 Dozen

Bacon drippings

2 Tablespoon

Olive oil

2 Tablespoon

Onions

2 Medium

, chopped

Sweet pepper

To Taste

Garlic

3 Clove (15 gm)

Bay leaves

2

Tomato sauce

1 Can (10 oz)

Tomato paste

1⁄2 Can (5 oz)

Salt

To Taste

Pepper

To Taste
Nutrition Facts
Serving size
Calories 194 Calories from Fat 66
% Daily Value*
Total Fat 7 g11.4%
Saturated Fat 2 g10.1%
Trans Fat 0 g
Cholesterol 156.3 mg
Sodium 152.4 mg6.4%
Total Carbohydrates 8 g2.8%
Dietary Fiber 1.6 g6.2%
Sugars 4.4 g
Protein 23 g45.7%
Vitamin A 9.1% Vitamin C 18.6%
Calcium 5.6% Iron 10.9%
*Based on a 2000 Calorie diet
Directions
MAKING
1)In a saucepan add crayfish and enough water.
2)Boil it until shells turn pink.
3)Remove shells and chop crayfish.
4)In a frying pan, add bacon drippings and olive oil.
5)Saute onions, pepper, garlic and bay leaves until lightly tender.
6)Add chopped crayfish and simmer for 10 minutes. Stir frequently.
7)Add tomato sauce, tomato paste, salt and pepper to taste.
8)Simmer for 20 minutes longer.

SERVING
9) Serve minced crayfish over rice.