»

Recipes

»

Mexican

»

Mexican Tomato Salad
Mexican Tomato Salad Recipe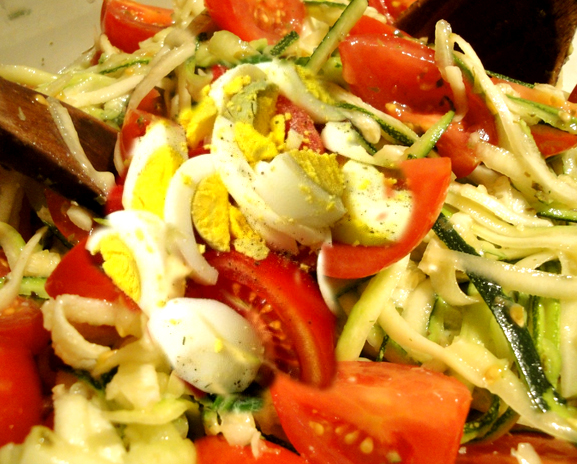 Ingredients
2 pounds medium-size zucchini

Eggs

4

, boiled

Ripe firm tomatoes

4 Large

, peeled

1/2 cup olive or salad oil

Green chilies

1 Teaspoon

, finley minced

Green onions

1/4 Cup (16 tbs)

, finley minced

Coriander

1 Tablespoon

, minced

Wine vinegar

3 Tablespoon

Salt

To Taste

Pepper

To Taste
Directions
1. Cut zucchini in half lengthwise, then into 1/4 -inch pieces. Do not peel. Boil in salted water for 5 minutes. Drain well.
2. Cut eggs into large pieces. Place zucchini, eggs, and tomatoes in salad bowl. Add oil and combine thoroughly.
3. Add chili peppers, green onions, coriander, vinegar, and seasonings. Toss well, cover, and chill till serving time.