»

Recipes

»

Mexican

»

Mexican Garbanzos
Mexican Garbanzos Recipe
Mexican Garbanzos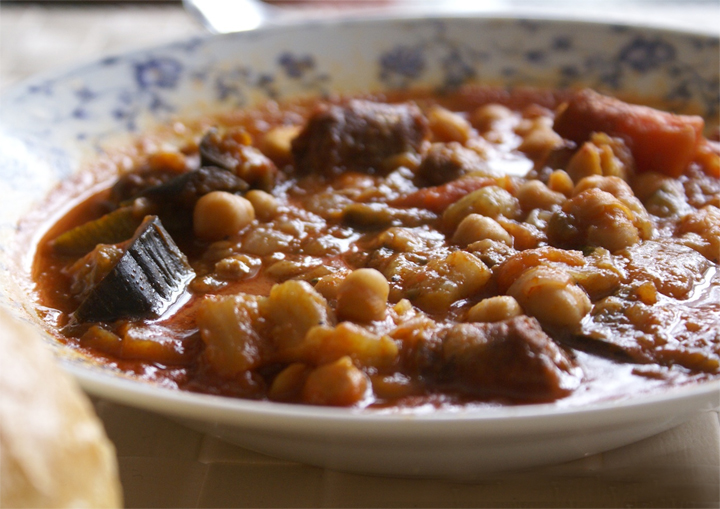 Ingredients
Garbanzos

8 Ounce

Hot sausages - 2, thin slices

Bacon strips

3

Shortening

1 Tablespoon

Onion

2 Tablespoon

, chopped

Garlic

1 Clove (5gm)

Tomato sauce

1 Cup (16 tbs)

Cumin seeds

4

Parsley

2 Tablespoon

, chopped

Chili powder as per taste

Salt

To Taste
Directions
GETTING READY
1. Soak garbanzos overnight.
2. Drain well.

MAKING
3. Cook the beans well. Remove their skins and put them back in the water.
3. In another skillet fry the bacons till they are crisp.
4. Remove when they turn pan. Crumble them well.
5. Combine the shortening to the bacon fat.
6. Add the rest of the 5 ingredients.
7. Cook till the ingredients are well blend.
8. Add the mixture to garbanzos and rest of the water.
9. Mix bacon, salt and sausages. Cook till the mixture thickens.

SERVE
10. Serve Mexican Garbanzos sprinkled with parsley and hot.