»

Recipes

»

Meat-Raisin Enchiladas
Meat-Raisin Enchiladas Recipe
Meat-Raisin Enchiladas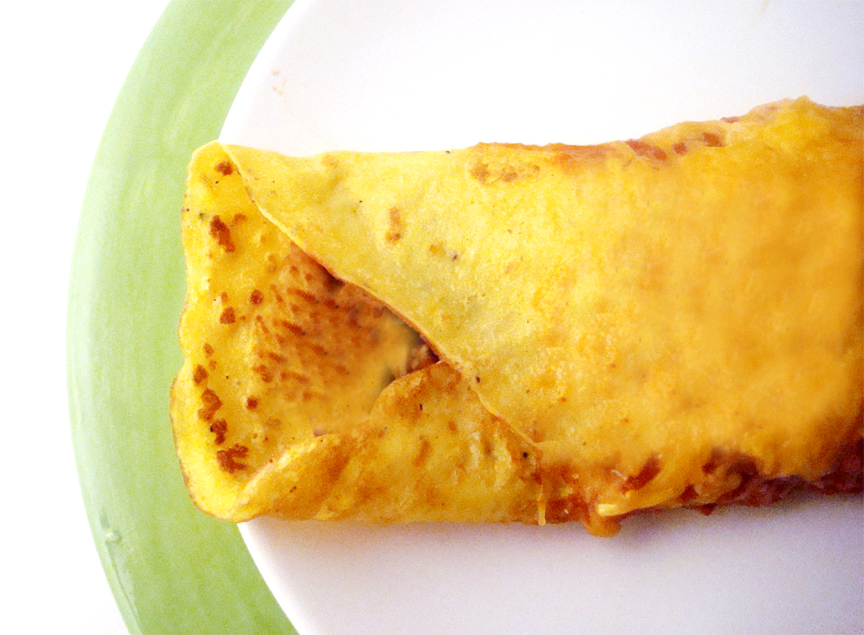 Ingredients
Minced onion

1⁄4 Cup (4 tbs)

Raisins

1⁄4 Cup (4 tbs)

Corn tortillas

12

Salad oil/Shortening / lard

1 Cup (16 tbs)

(For Deep Frying)

Pitted ripe olives

12

Finely diced cooked beef/Pork

2 Cup (32 tbs)

Tomato chili flavor sauce

3 Cup (48 tbs)

, heated

Warm water

1⁄2 Cup (8 tbs)

(Adjust Quantity As Needed)
Nutrition Facts
Serving size
Calories 244 Calories from Fat 52
% Daily Value*
Total Fat 6 g8.9%
Saturated Fat 1.8 g9.2%
Trans Fat 0 g
Cholesterol 16.6 mg
Sodium 905 mg37.7%
Total Carbohydrates 36 g12.1%
Dietary Fiber 4.6 g18.4%
Sugars 8.7 g
Protein 9 g18.7%
Vitamin A 8.3% Vitamin C 16.5%
Calcium 4.8% Iron 7.8%
*Based on a 2000 Calorie diet
Directions
Run warm water over raisins to plump them; drain.
Mix raisins with meat, onion, and 1/3 cup of the sauce.
Set aside.
Pour about 1/2 cup sauce into a 9 by 13-inch baking dish; set aside.
Fry tortillas in oil and dip in remaining chile-tomato sauce..
Roll about 3 tablespoons filling and an olive into each tortilla and arrange, seam side down, in sauce-lined baking dish.
Pour all remaining sauce evenly over top.
Bake, uncovered, in a 350° oven for 15 to 20 minutes or until heated through.