»

Recipes

»

Alcohol

»

Martinez Special
Martinez Special Recipe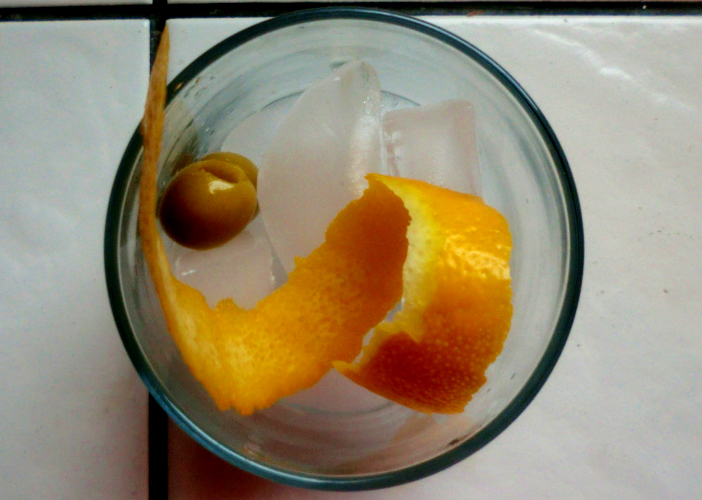 Ingredients
Gin - 1/4 gill

French vermouth - 1/8 gill

Orange bitters

1 Teaspoon

Angostura bitters - 1 or 2 dashes

Orange peel juice - 1 dash

Cherry or Olive - 1

Broken ice - 1/2 shakerfull
Directions
MAKING
1. Fill half a tumbler with broken Ice and add the Angostura Bitters.
2. Then add the Italian Vermouth, Maraschino and the Orange Bitters are added, stir well and pass through a strainer into a cocktail glass.

SERVING
3. Serve with a Cherry or an Olive and a dash of Orange Peel Juice on top.