»

Recipes

»

Lamb

»

Lamb Leg

»

Marrinated Leg Of Lamb
Marrinated Leg of Lamb Recipe
Marrinated Leg of Lamb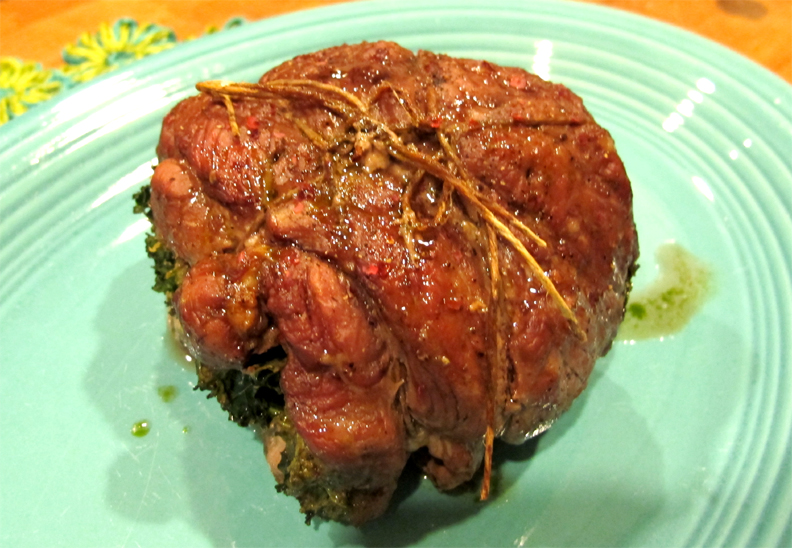 Ingredients
Leg lamb

4 Pound

, butterflied (2 Kilogram)

Ground black pepper

To Taste

Lemon herb marinade

1 Tablespoon

Garlic

2 Clove (10 gm)

, crushed

Olive oil

2 Fluid Ounce

(60 Milliliter)

Lemon juice

2 Fluid Ounce

(60 Milliliter)

Dried marjoram

1 Tablespoon

, finely chopped

Thyme/1 teaspoon dried thyme

1 Tablespoon

, finely chopped
Nutrition Facts
Serving size: Complete recipe
Calories 4339 Calories from Fat 2824
% Daily Value*
Total Fat 314 g483.8%
Saturated Fat 114.6 g573%
Trans Fat 0 g
Cholesterol 1215.6 mg
Sodium 1178.2 mg49.1%
Total Carbohydrates 22 g7.3%
Dietary Fiber 8.9 g35.4%
Sugars 2.1 g
Protein 341 g681.5%
Vitamin A 38.8% Vitamin C 103.8%
Calcium 53.2% Iron 260.3%
*Based on a 2000 Calorie diet
Directions
1. Lay lamb out Pat and season well with black pepper. Place In a shallow glass or ceramic dish.
2. To make marinade, place garlic, oil, lemon juice, marjoram and thyme in a small bowl and mix to combine. Pour marinade over lamb, cover and allow to marinate at room temperature for 3-4 hours, or overnight in the refrigerator.
3. Preheat barbecue to a medium heat. Remove lamb from marinade and reserve marinade. Cook lamb on lightly oiled barbecue grill, turning several times during cooking and basting with reserved marinade, for 15-25 minutes or until cooked to your liking.