»

Recipes

»

Loaf

»

Marmalade Loaf
Marmalade Loaf Recipe
Marmalade Loaf!! Is that what you are looking for?? Then this is the right place to be! If you have a lot of orange on hand then you know its time to make some dish. Indulge yourself in this dish as Snack. Dish takes only 95 minutes to be prepared. There's no point pondering anymore, try out this Marmalade Loaf right now!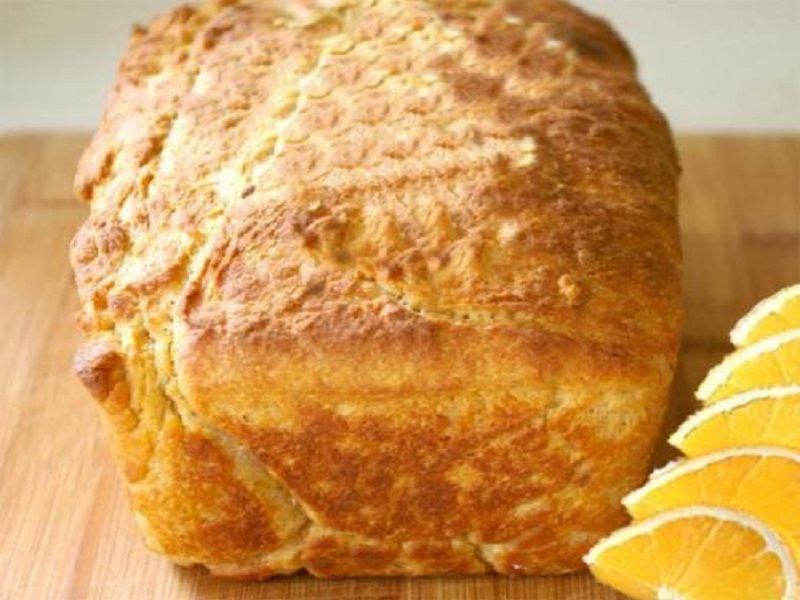 Ingredients
Eggs

2

Granulated Sugar

3/4 Cup (16 tbs)

Butter/Margarine

1/4 Cup (16 tbs)

, melted

Milk 3/4 - cup

Orange marmalade

1/2 Cup (16 tbs)

Vinegar 2 - tablespoons

All purpose flour

2 1/2 Cup (16 tbs)

Baking powder

1 Teaspoon

Baking soda

1 Teaspoon

Salt

1 Teaspoon

Grated grind of part of lemon 1/2

Grated rind of part of orange 1/2

Fruit

1 Cup (16 tbs)
Directions
GETTING READY
1. Pre-heat the oven to 350ºF (180°C).
2. Apply butter or margarine on a 9x5x3 inch (23 x 12 x 7 cm) loaf pan.

MAKING
3. Using a hand blender, cream butter and sugar in mixing bowl.
4. Whisk in milk, marmalade and vinegar.
5. In a different bowl, mix flour, baking powder, baking soda, salt, lemon rind, orange rind and mixed fruits.
6. Pour all the dry mix at once into butter mixture. Mix all together until just moistened.
7. Transfer into loaf pan and bake for 1 hour.
8. Check the doneness with a toothpick. Cool for 10 minutes. Take away from pan to finish cooling on rack.

SERVING
9. Make slices and serve. Or wrap and store.