»

Recipes

»

Indian
Mango Pickle Recipe
This Mango Pickle is an irresistible condiment that I can't do without ! A favorite accompaniment with Indian breads this mango pickle is an easy- to- make dish that you should not miss out on .
Mango Pickles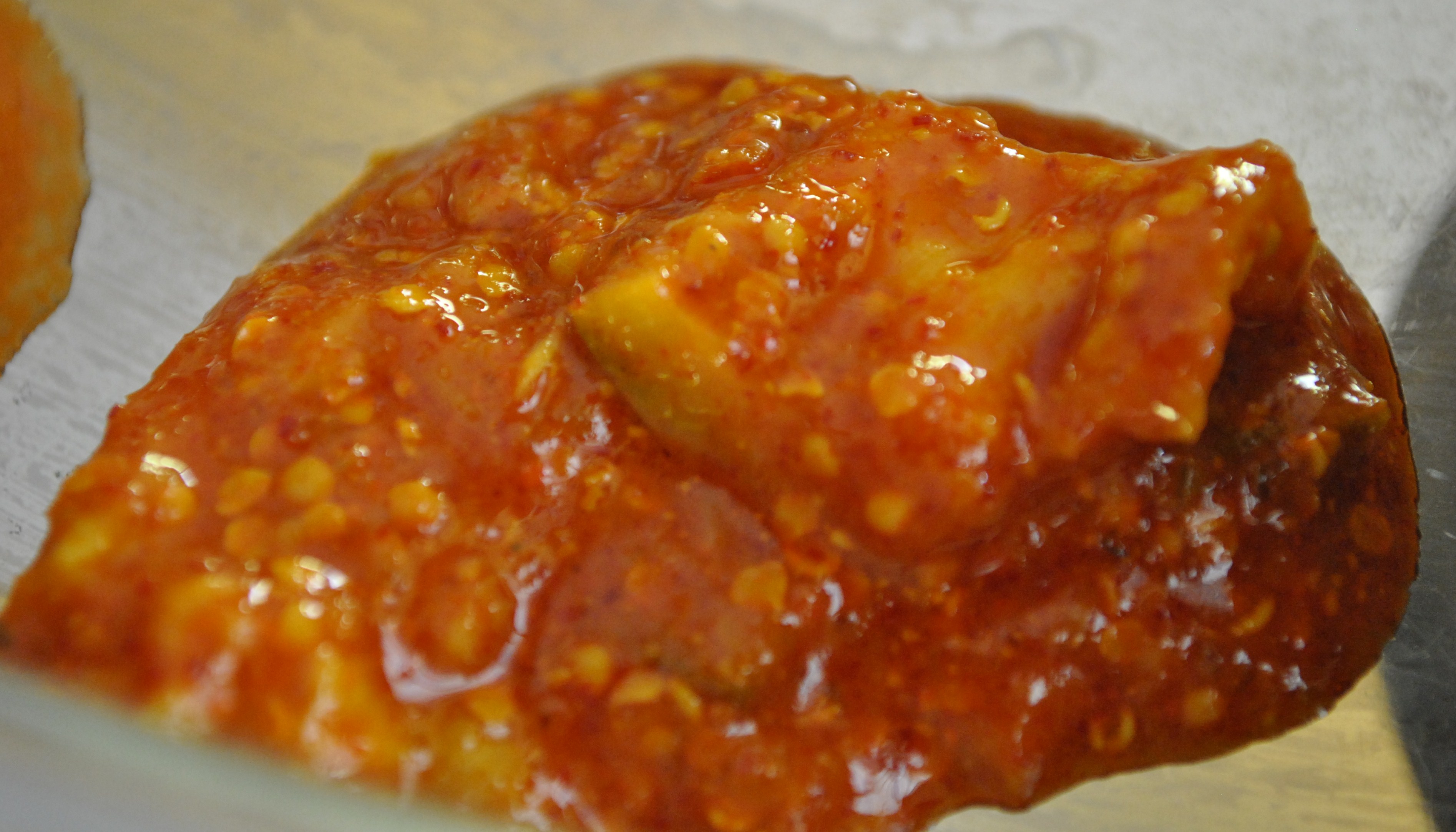 Ingredients
20 small green mangoes

Salt

4 Tablespoon

Sugar

1/2 Cup (16 tbs)

Chilli powder

2 Tablespoon
Directions
This pickle does not require much labor, but it will last not more than fifteen days.
Choose mangoes with tender stones.
Peel, stone and cut them into pieces.
Put the pieces in a jar, pour the sugar, salt and chilli powder over and mix well.
Stir with a wooden spoon twice a day.
After two days the mangoes and spices will have become quite soft and ready to eat.
Store the jar in a cool place.