»

Recipes

»

Mango

»

Mango Bellini
Mango Bellini Recipe
No doubt of the fact that mango is one of the most famous fruits around the world and this Mango Bellini drink does have its share of fame too. Mango in this alcoholic version of Bellini has a unique taste. A lovely treat!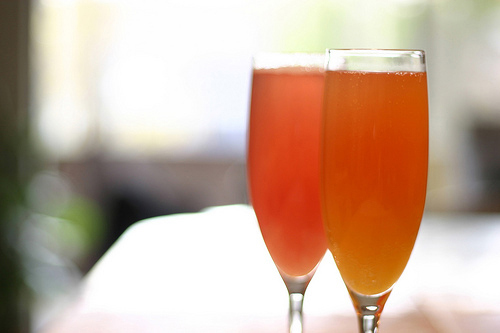 Ingredients
Mango juice

15 Milliliter

(1/2 Measure)

Champagne

6 Ounce

, chilled (Adjust Quantity As Needed)
Nutrition Facts
Serving size: Complete recipe
Calories 113 Calories from Fat 0
% Daily Value*
Total Fat 0 g
Saturated Fat 0 g
Trans Fat 0 g
Cholesterol 0 mg
Sodium 0.75 mg0.03%
Total Carbohydrates 5 g1.5%
Dietary Fiber 0 g
Sugars 1.7 g
Protein 0 g
Vitamin A 0.3% Vitamin C 1.1%
Calcium Iron
*Based on a 2000 Calorie diet
Directions
Pour mango juice into champagne flute and slowly top with champagne.