»

Recipes

»

Indian

»

Pulao

»

Makhana Pulao
Makhana Pulao Recipe
This Makhana pulao is just what you need to add both beauty and taste to your table. A simple and easy to make rice preparation - try this truly irresistible mouthwatering delight. Make your day with a great meal.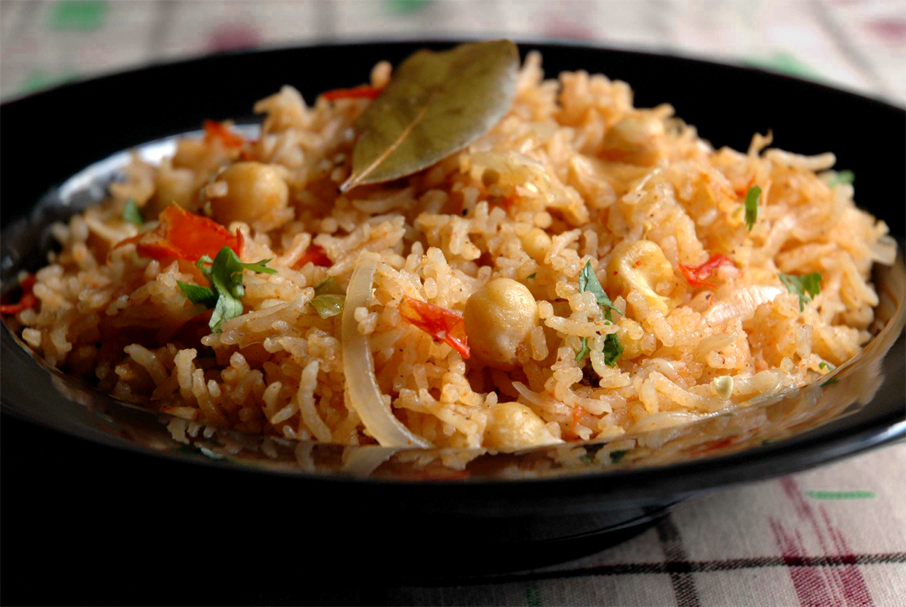 Ingredients
Rice

400 Gram

Butter

50 Gram

Vegetable oil

50 Gram

Garam masala

10 Gram

Lotus seed

200 Gram

(makhana)

Yoghurt

100 Gram

Salt

50 Gram

Coriander leaves

30 Gram

Onion

30 Gram
Nutrition Facts
Serving size
Calories 611 Calories from Fat 180
% Daily Value*
Total Fat 21 g31.6%
Saturated Fat 7.1 g35.7%
Trans Fat 0 g
Cholesterol 24.1 mg
Sodium 3953.5 mg164.7%
Total Carbohydrates 93 g30.9%
Dietary Fiber 1.3 g5.2%
Sugars 1.3 g
Protein 13 g26.5%
Vitamin A 14.7% Vitamin C 3.6%
Calcium 14.6% Iron 12.3%
*Based on a 2000 Calorie diet
Directions
1. Clean and soak rice .
2. Heat vegetable oil and the butter, add garam
masala then add all other ingredients and 800
mils. of water
3. Bring to a boil and add the rice, cook and remove
4. Serve garnished with the chopped coriander and
golden fried onion

gautam says :
I tried this recipe,tastes good Well I make my own makhana pulav too,but I add peas in it,and even veggies tastes yummy with it,u can even add cashew nuts
Posted on:
1 December 2009 - 8:40am

wow...this recipe looks so delicious, and tempting. will try it soon...
Posted on:
3 April 2009 - 9:15am