»

Recipes

»

Indian

»

Maggi Noodles-indianised
maggi noodles-indianised Recipe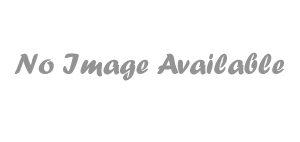 Ingredients
| | | |
| --- | --- | --- |
| | Maggi noodles | 100 Gram |
| | Oil | 3 Teaspoon |
| | Mustard seeds | 1 Teaspoon (Leveled) |
| | Water | 1 Cup (16 tbs) |
| | Coriander leaves | 1 Teaspoon (Leveled) |
| | Turmeric | 1 Pinch |
Nutrition Facts
Serving size: Complete recipe
Calories 538 Calories from Fat 193
% Daily Value*
Total Fat 21 g32.7%
Saturated Fat 3.8 g18.9%
Trans Fat 0 g
Cholesterol 114.6 mg
Sodium 28.2 mg1.2%
Total Carbohydrates 72 g24%
Dietary Fiber 4.2 g16.8%
Sugars 3.8 g
Protein 15 g29.9%
Vitamin A 4.1% Vitamin C 1.8%
Calcium 5.4% Iron 13.3%
*Based on a 2000 Calorie diet
Directions
splutter mustard seeds in a pan.then empty the masal into it add turmeric and turn the heat off. now add water 1 cup (approx 200 ml or a little more) now add maggi.once the water evaporates add coriander leaves that are finely chopped

hemant2468 says :
but maggie is not like as it is shown on da television....... plz tell how to make maggie in da same way
Posted on:
5 September 2009 - 8:12am

Maggi Noodles Indianized ! Well, I think the noodles should taste better with the Indian Seasonings ! I would like to pour some savory sauces over the noodles before serving!
Posted on:
24 April 2009 - 11:37am

There also are healthier instand noodles/ramen by Noodle King-not deep freied like most of the dried noodles. I always add veggies and some chiles whether boiled as soup or stirfried. Makes for a nice meal. Sometimes I add lobster balls. Lobster balls are frozen and available add Asian Markets. Shanti/Mary-Anne
Posted on:
24 April 2009 - 11:03am

maggi rocks says :
hey thats a great recipe, its amazing how people come up with so many different ways to cook it. personally the only thing i add to maggi is cheese, i was going through their site, www.meandmeri.in ad was amazed at how many people have given in recipes, each one different,u should give urs in too, i think its great!
Posted on:
24 April 2009 - 4:00am
you are right but the feel is more indianised after using turmeric i add vegies like onion capisicum tomatoes chillies peas carrot what ever vegie is handy..at times i do add eggs..
Posted on:
6 April 2007 - 12:05pm

Oh! But turmeric and mustard seeds don't make it spicy. Infact Maggi can really be made a meal by adding vegetables like peas and tomatoes. I even add scrambled eggs on top. That makes it a whole meal instead of just fast food.
Posted on:
6 April 2007 - 11:31am

Aren't Maggi noodles sold in India? I thought the maggi noddles are Indian. Maggi does not make those kinds of noodles otherwise.
Posted on:
6 April 2007 - 9:19am
yes maggi is marketed in India no doubt but it isnt all that spicy with just the powder given with it so a slight variation
Posted on:
6 April 2007 - 10:26am
well again..i've not added the pic..for sure doesnt seem like maggie to me too :( now this really irritates this is not the pic..n i dont know how it gets added..
Posted on:
24 March 2007 - 5:44am

i love maggie noodles - these however resemble top ramen or some other noodles. Anyways, thanks for thinking of putting a maggie recipe - i love them fried too - have you had fried maggie?
Posted on:
23 March 2007 - 10:16pm