»

Recipes

»

Macaroni

»

Macaroni Caprice
Macaroni Caprice Recipe
My family loves this Macaroni Caprice. Here's a lip-smackingly delicious recipe for your favorite Macaroni Caprice that I have fine-tuned to suit my family's taste. It's simple and quick, so just give it a try!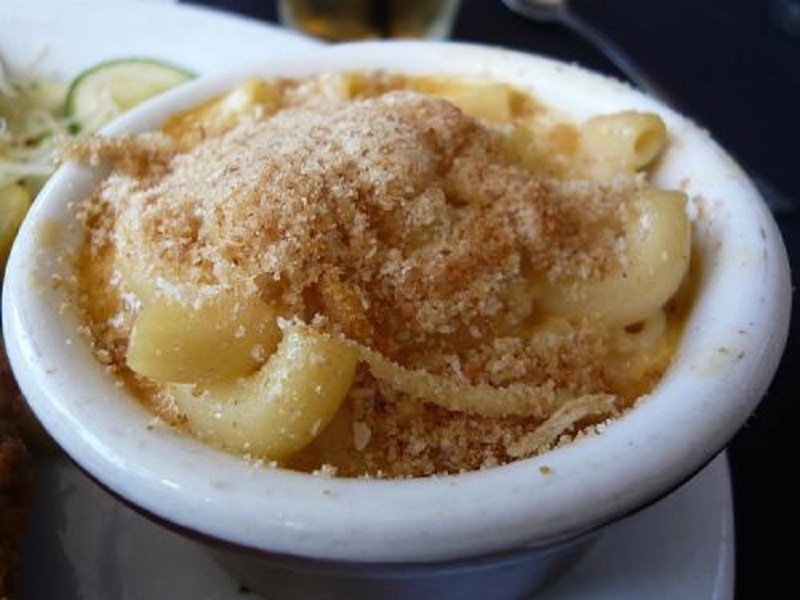 Ingredients
Cooked macaroni - 4 cups

Cooked green beans - 2 cups, cut in 1-inch pieces

Cooked ham

1 Cup (16 tbs)

, chopped

Condensed Cream of Celery Soup - 1 can (1/2-ounce)

A-l sauce - 1 tablespoon

Pepper

1/8 Teaspoon

Milk

3/4 Cup (16 tbs)

American Cheese

1 Cup (16 tbs)

, grated

Buttered whole wheat crumbs - 1/2 cup
Directions
GETTING READY
1) Preheat oven to 375° F.

MAKING
2) Take a 2 1/2-quart greased casserole and place 2 cups of macaroni in it.
3) Cover with a layer of green beans, a layer of ham and the remaining macaroni.
4) Take a bowl and beat soup, milk, seasonings and cheese in it until smooth.
5) Pour mixture over macaroni.
6) Top with the nicely buttered crumbs.
7) Bake, uncovered, for about 30 minutes or until slightly brown and bubbling hot.

SERVING
8) Serve Macaroni Caprice hot.