»

Recipes

»

Salad
Macaroni Salad Recipe
This Macaroni Salad is a nice and different way to prepare potato strips. You can either serve this Macaroni Salad immediately or serve it at a later time. Anyone will like it!
Macaroni Salad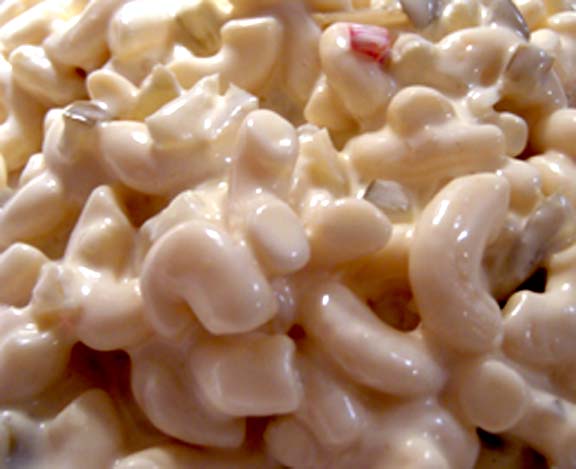 Ingredients
1 8-ounce package elbow macaroni

Eggs

4 standard

Mayonnaise

1 Cup (16 tbs)

Cider vinegar

2 Tablespoon

Salt

1 1/2 Teaspoon

Prepared mustard

2 Teaspoon

Celery seeds

1/2 Teaspoon

Celery

1 1/2 Cup (16 tbs)

, sliced

Radishes

1/4 Cup (16 tbs)

, sliced

Green onions

2 Tablespoon

, sliced
Directions
1. Prepare macaroni as label directs. Mean while, hard-cook eggs; shell and chop eggs.
2. Prepare dressing: In large bowl, stir mayonnaise with next 4 ingredients.
3. Add eggs to dressing with macaroni, celery, radishes, and green onions; mix.