»

Recipes

»

French

»

Crepe

»

Zero Sugar Crepe
Zero Sugar Crepe Recipe
A crepe is a French recipe, which is much like a thin pancake. They are served for desserts and as a meal. This video shows a low carb crepe. The recipe does not use sugar and flour. Enjoy this low carb crepe.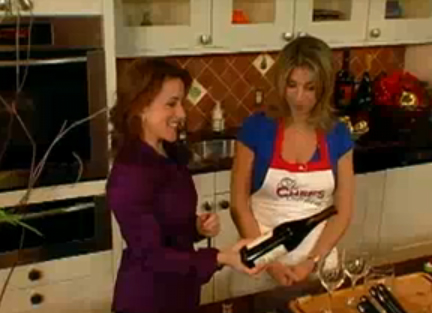 Ingredients
Mushroom

1 Cup (16 tbs)

, chopped

Sour cream

1 Tablespoon

Egg

1

Splenda

1 1⁄2 Tablespoon

Cottage cheese

1 1⁄2 Tablespoon

Shredded cheese

1 Tablespoon

Olives

1 Tablespoon

, diced
Nutrition Facts
Serving size: Complete recipe
Calories 280 Calories from Fat 116
% Daily Value*
Total Fat 13 g20.2%
Saturated Fat 6.1 g30.7%
Trans Fat 0 g
Cholesterol 234.7 mg
Sodium 390.4 mg16.3%
Total Carbohydrates 26 g8.6%
Dietary Fiber 0.96 g3.8%
Sugars 21.5 g
Protein 18 g36%
Vitamin A 8.3% Vitamin C 3.6%
Calcium 23.3% Iron 8.8%
*Based on a 2000 Calorie diet
Directions
1. Crack and beat an egg.
2. Add cottage cheese and sour cream and beat.
3. Add splenda. Stir to mix.
4. Heat a pan and grease it.
5. Pour batter on the pan and brown from both sides.
6. Spread mushrooms, olives and cheese.
7. Flip side and serve.
Editors Review
Worried that your weakness for crepes will hamper your fitness? Worry no more! This Zero sugar crepe is a healthy alternative to the usual crepe as it does not use sugar and flour. To top, it is low in carbohydrates as well. So enjoy!