»

Recipes

»

European

»

British

»

London

»

London Broil
London Broil Recipe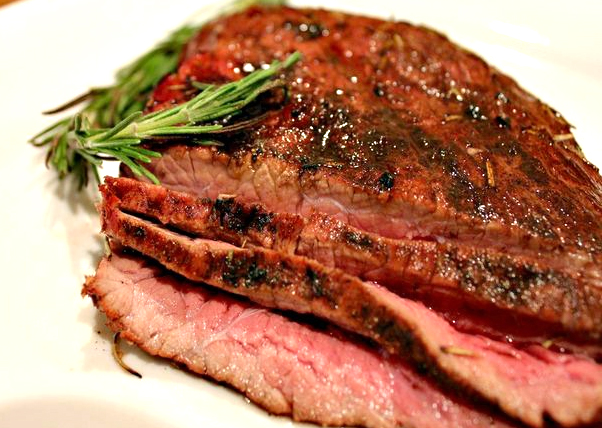 Ingredients
Worcestershire sauce

1 Tablespoon

Garlic

3 Clove (5gm)

, minced

Ground allspice

3/4 Teaspoon

Dried thyme

3/4 Teaspoon

Dry mustard

1/2 Teaspoon

2 pounds top round, about 2" thick
Directions
In a large glass baking dish, combine the Worcestershire sauce, garlic, allspice, thyme and mustard.
Add the meat to the dish and rub the marinade over the surface.
Allow to marinate for 30 minutes.
Boil or grill the meat for about 8 minutes per side for rare.
Carve into thin slices.