»

Recipes

»

Lobster Casserole A La Costa
Lobster Casserole A La Costa Recipe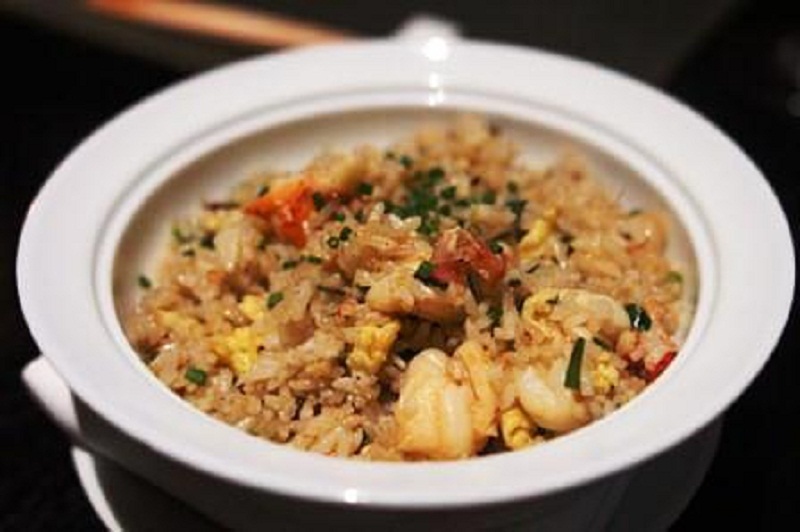 Ingredients
Onions

2 Medium

, chopped

Garlic

1 Clove (5 gm)

, minced

Butter/Margarine

1⁄4 Cup (4 tbs)

Bay leaf

1 Small

Cumin seed

1⁄2 Teaspoon

, crushed

Monosodium glutamate

1⁄2 Teaspoon

Salt

1⁄2 Teaspoon

Pepper

1⁄4 Teaspoon

Tomato sauce

8 Ounce

(1 Can)

Water

2 Cup (32 tbs)

Instant rice

1 1⁄3 Cup (21.33 tbs)

Cooked lobster/Rock lobster meat

2 Cup (32 tbs)

, cut into bite size pieces
Nutrition Facts
Serving size
Calories 498 Calories from Fat 116
% Daily Value*
Total Fat 13 g20.3%
Saturated Fat 7.5 g37.6%
Trans Fat 0 g
Cholesterol 95.5 mg
Sodium 621.8 mg25.9%
Total Carbohydrates 68 g22.7%
Dietary Fiber 4.2 g16.7%
Sugars 7.4 g
Protein 27 g53.9%
Vitamin A 13.9% Vitamin C 28.5%
Calcium 11.9% Iron 20.1%
*Based on a 2000 Calorie diet
Directions
GETTING READY
1) Preheat moderate oven (375°F.)

MAKING
2) In a skillet 3 tablespoons butter and cook onions and garlic for 5 minutes.
3) Mix in remaining ingredients excluding 1 tablespoon butter and boil.
4) Transfer into 1 1/2-quart casserole. Dot remaining butter on top and cover.
5) Place in oven and bake for about 30 minutes.

SERVING
6) Serve hot.