»

Recipes

»

Liver

»

Liver Bordelaise
Liver Bordelaise Recipe
If you are bored of the usual, take delight in this super-delicious recipe for Liver Bordelaise. This Liver Bordelaise is perfect for a weekend special or to serve for special occasion. Finally you have something delicious, yet simple to make!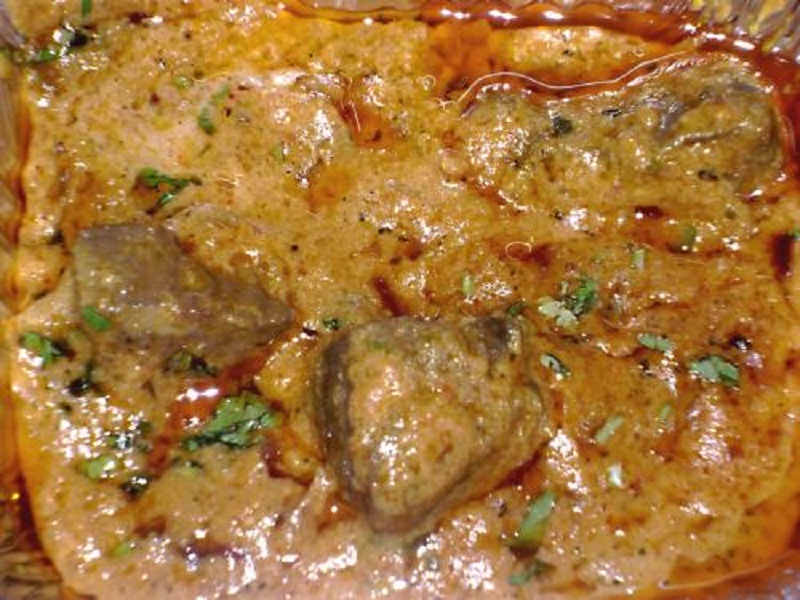 Ingredients
Bacon Slices

4

, chopped

Beef liver – 2 1/2 pounds, cut in 2-inch strips

Small white onions with liquid – 1 can (No. 2)

Carrot – 1, grated

Salt

1 Teaspoon

Pepper

1/4 Teaspoon

Ground allspice

1 Dash

Red wine

2 Cup (16 tbs)

Cornstarch

1 Teaspoon

Parsley

2 Tablespoon

, chopped
Directions
GETTING READY
1) Preheat oven to 325° F.

MAKING
2) Take a skillet and fry the bacon bits in it until crisp. Set aside.
3) Fry the liver strips in bacon fat. Add drained onions when bacon turns partially brown.
4) Take a 3 quart casserole and put mixture in it.
5) Sprinkle with carrot and seasonings. Pour the prepared wine and onion liquid.
6) Cover and cook in the oven for about 1 1/4 hours or until tender.
7) Thicken with cornstarch dissolved into a paste, if desired.
8) Sprinkle with bacon bits and parsley.

SERVING
9) Serve Liver Bordelaise hot.