»

Recipes

»

Paste

»

Pate
Liver Pate Recipe
Liver Pate! A sumptuous appetizer or side dish that can be added to your dinner spread with confidence. This delightful well flavored liver pate will leave you licking your finger! Try this wonderful recipe.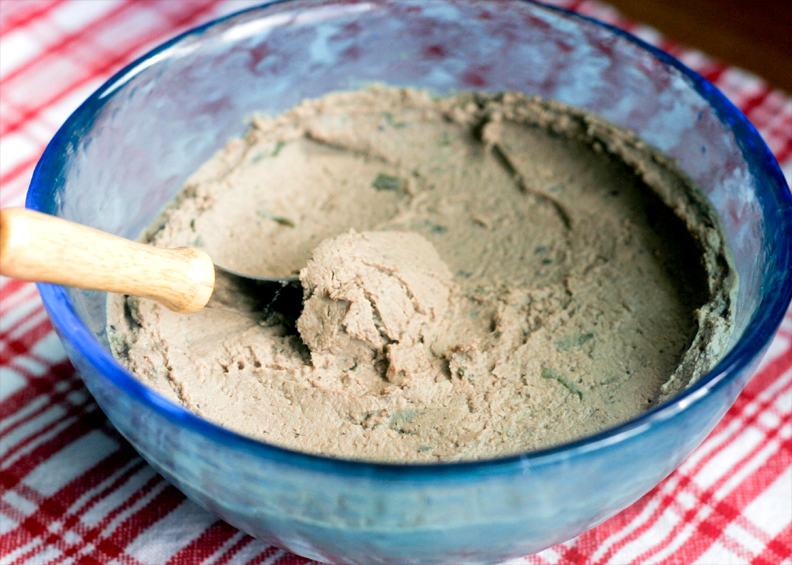 Ingredients
1/2 pound pork or chicken livers

Salt

1/4 Teaspoon

Pepper

1

Milk

2 Tablespoon

1/2 teaspoon powdered cloves

Irish whiskey

1/2 Tablespoon

2 blades mace

Bay Leaf

1

Butter

1 Cup (16 tbs)

Thyme Sprig

1 Small
Directions
Cut liver in inch cubes and trim away the veins.
Leave to marinate in the milk and whiskey and all the seasonings for an hour.
Gently poach the liver in the marinade for 20 minutes.
When cool discard thyme and bay leaf and emulsify the liver and liquid in a liquidizer.
Add the butter in lumps.
When everything is well mixed, pour into a dish and chill in the refrigerator.
This is quite good for cocktail snacks, but it is too rich as a starter for a meal.
You can also put pounded anchovies into the mixture.