»

Recipes

»

Paste

»

Pate

»

Mustard Liver Pate
Mustard Liver Pate Recipe
Liver Pate has a great taste. Liver Pate gets its taste from liver mixed with Worcestershire sauce and mayonnaise. Liver Pate is inspired by many food chains worldwide.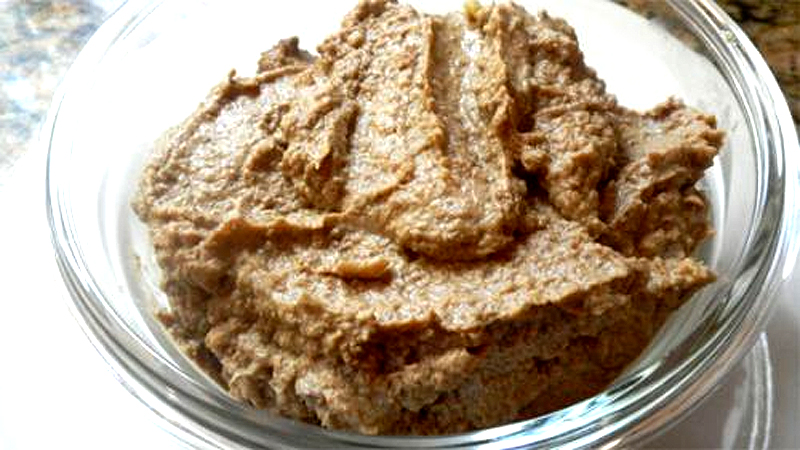 Ingredients
Liver slices

6

Butter

4 Tablespoon

Worcestershire sauce

2 Teaspoon

Garlic

2 Clove (10 gm)

, sliced

Creole mustard

1⁄4 Teaspoon

Mayonnaise

2 Tablespoon

Salt

1⁄4 Teaspoon

Pepper

1⁄8 Teaspoon

Cayenne pepper

1 Dash
Nutrition Facts
Serving size: Complete recipe
Calories 865 Calories from Fat 714
% Daily Value*
Total Fat 81 g123.9%
Saturated Fat 35.6 g178%
Trans Fat 0.1 g
Cholesterol 730.1 mg
Sodium 881.4 mg36.7%
Total Carbohydrates 6 g1.8%
Dietary Fiber 0.32 g1.3%
Sugars 1.2 g
Protein 30 g59.3%
Vitamin A 405% Vitamin C 57.9%
Calcium 5.7% Iron 88%
*Based on a 2000 Calorie diet
Directions
Grill the liver in the butter with the garlic for 3 to 5 minutes.
Grind the grilled liver in the food chopper, add mayonnaise to make pate the desired consistency, and add the other ingredients.
This should be the consistency of potted ham or other sandwich spread, and is delicious for lunchtime sandwiches or as ah appetizer or salad.