»

Recipes

»

Pie

»

Lime Mint Pie
Lime Mint Pie Recipe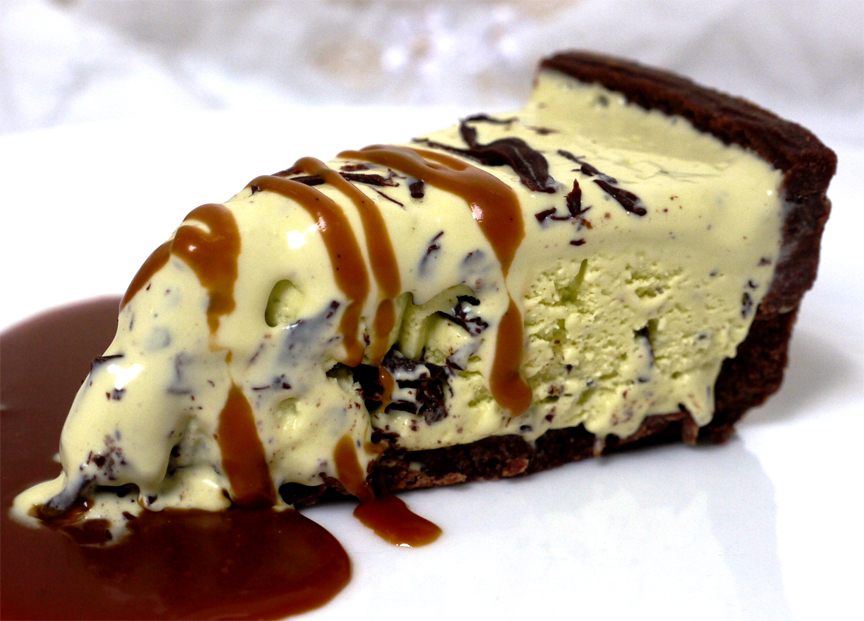 Ingredients
Low-calorie, lime-flavored gelatin - 1 envelope (4-serving size)

Water

1 Cup (16 tbs)

Water

3/4 Cup (16 tbs)

Low-calorie whipped topping - 1 cup, prepared

Peppermint extract

1/4 Teaspoon

Pie crust - 1 (8-inch), baked and cooled
Directions
GETTING READY
1. In a saucepan of boiling water, dissolve gelatine.
2. Add cold water and stir to mix.

MAKING
3. Refrigerate until slightly set and thick.
4. Add whipped cream topping and gently blend.
5. Stir in peppermint extract.
6. Into the prepared pie shell, pour the gelatine mixture and chill for about 2 hours until completely set.

SERVING
7. Garnish Lime Mint Pie with any sauce.
8. Cut pie into wedges and serve.