»

Recipes

»

Lemonade

»

Lemonade Spice
Lemonade Spice Recipe
Lemonade Spice is an irresistible mouth-watering beverage. An easy to prepare recipe, this Lemonade Spice is a drink that you would surely love to try.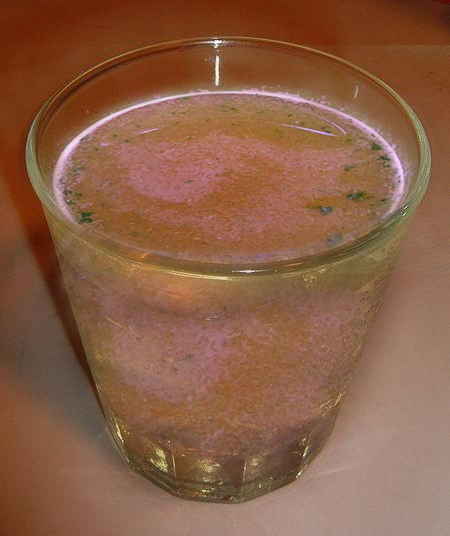 Ingredients
Cinnamon stick

1

(5 Inch)

Whole cloves

5

Ground allspice

1 Teaspoon

Water

2 Cup (32 tbs)

Chilled lemonade

1 Quart

Ice cubes

1 Cup (16 tbs)

Lemon slices

3

, studded with whole cloves

Nutmeg

To Taste
Nutrition Facts
Serving size: Complete recipe
Calories 3712 Calories from Fat 8
% Daily Value*
Total Fat 0.9 g1.4%
Saturated Fat 0.4 g2%
Trans Fat 0 g
Cholesterol 0 mg
Sodium 14.2 mg0.6%
Total Carbohydrates 902 g300.8%
Dietary Fiber 3.9 g15.4%
Sugars 893.8 g
Protein 1 g2%
Vitamin A 2.5% Vitamin C 557%
Calcium 236.1% Iron 30.8%
*Based on a 2000 Calorie diet
Directions
Combine the cinnamon, cloves and allspice with the water in a saucepan.
Bring to a boil, reduce the heat, and simmer uncovered for 8 minutes.
Strain and chill the liquid.
Add the spiced liquid to the chilled lemonade.