»

Recipes

»

Pickle
Lemon Pickle Recipe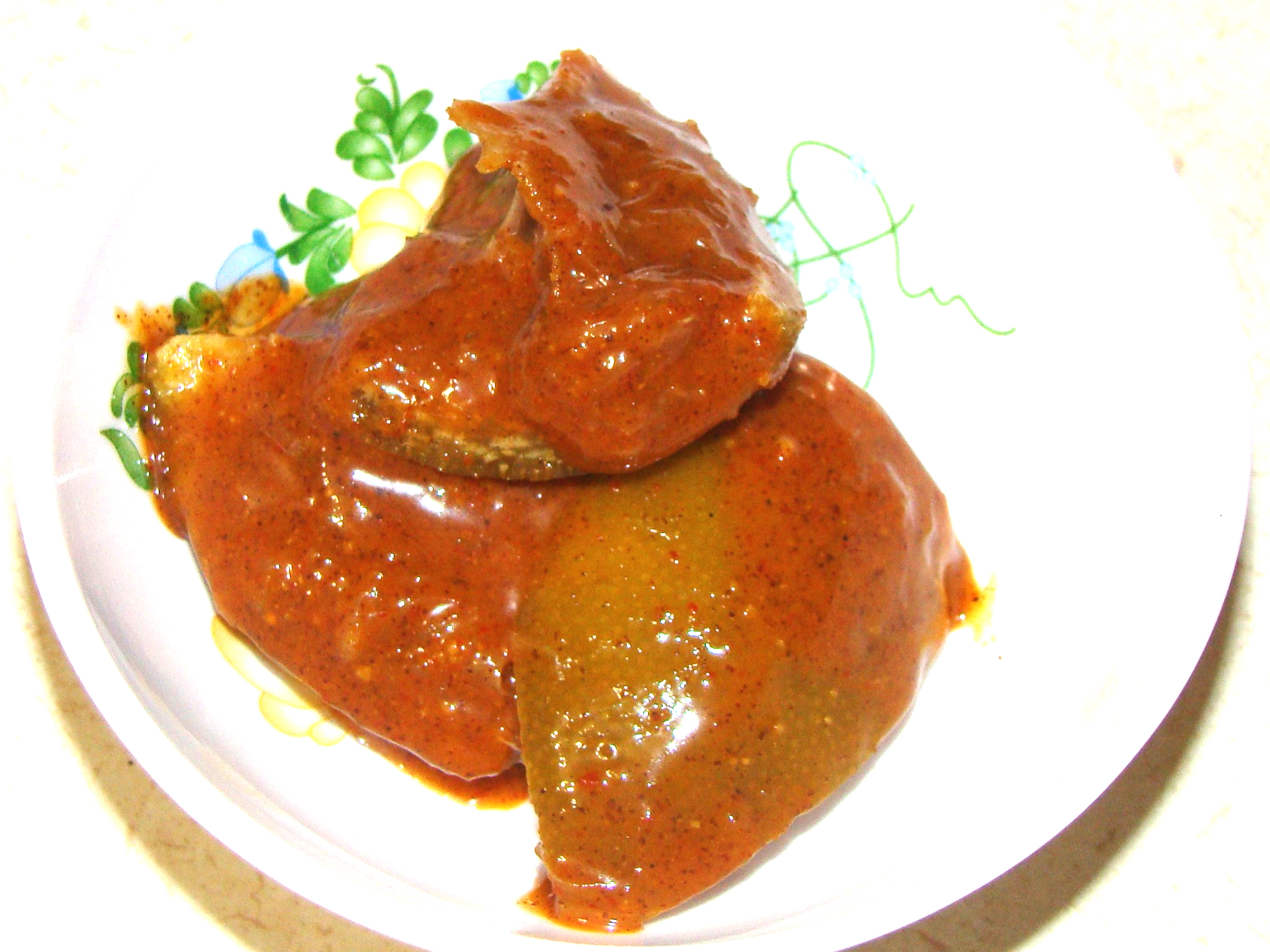 Ingredients
20 lemons (thinner the skin the better)

Salt

3/4 Cup (16 tbs)

Red chillies

2 Cup (16 tbs)

Mustard seeds

1/4 Cup (16 tbs)

1 tsp methi seeds

1" stick turmeric or 1 tsp turmeric powder

Asafetida

1/2 Teaspoon
Directions
wash and dry lemons.
Squeeze juice from 5 lemons.
Cut the remaining 15 lemons. (each lemon into 16 pieces). Place it in a bowl and keep aside.
Dry roast all the spices one by one. First dry roast dry red chillies till crisp over a low heat. Then dry roast mustard, methi, turmeric and asafetida together. Do not burn the spices, else the pickle will taste bitter.
Allow to cool down to room temperature.
Put all the spices in to the blender and grind to a fine powder along with salt.
Add the spices to the cut lemon pieces, add lemon juice and mix well.
Transfer the pickles into an airtight glass container/porcelain container. Mix once a day with clean spoon for about a month. Cover and keep. Your pickle will be ready in a month.
You can refrigerate the pickle after about a month if needed.

Tips:
While making the pickle, make sure all the bowls, jars, blenders, knives, cutting boards and frying pans are dry. Even a single drop of water will ruin the pickle.
While serving the pickle, make sure to use clean spoons. The spoon should be very dry.
The best option is to transfer a small quantity of pickle in a separate small jar inorder to avoid accidentally using wet spoon and spoiling the whole preparation. It is easy for serving also.
The pickle will be salty initially but blends together gradually as time passes.

You know what lemon pickle reminds me of the times i was sick and my mom would give me some rice broth with lemon pickle! it was the yummiest!! ..thanks for the recipe anyway, i seem to be cooking more Indian food lately..thanks to your recipes..:-)
Posted on:
28 May 2009 - 9:49am

will it get sour as it ages?? i love nibmu ka achaar!! im a bit tensed about making them though. can i skip the asafoetida. im not a fan of hing... or is it necessary
Posted on:
28 May 2009 - 1:44am
Yes. The lemon pickle tastes sour as it ages. I never tried making the pickle without asafetida. I would suggest to add though. You will not even feel that there is asafetida in the pickle as we adding very little bit.
Posted on:
7 June 2009 - 9:14pm