»

Recipes

»

Pickle

»

Spicy Lemon Pickle
Spicy Lemon Pickle Recipe
Lemon Pickle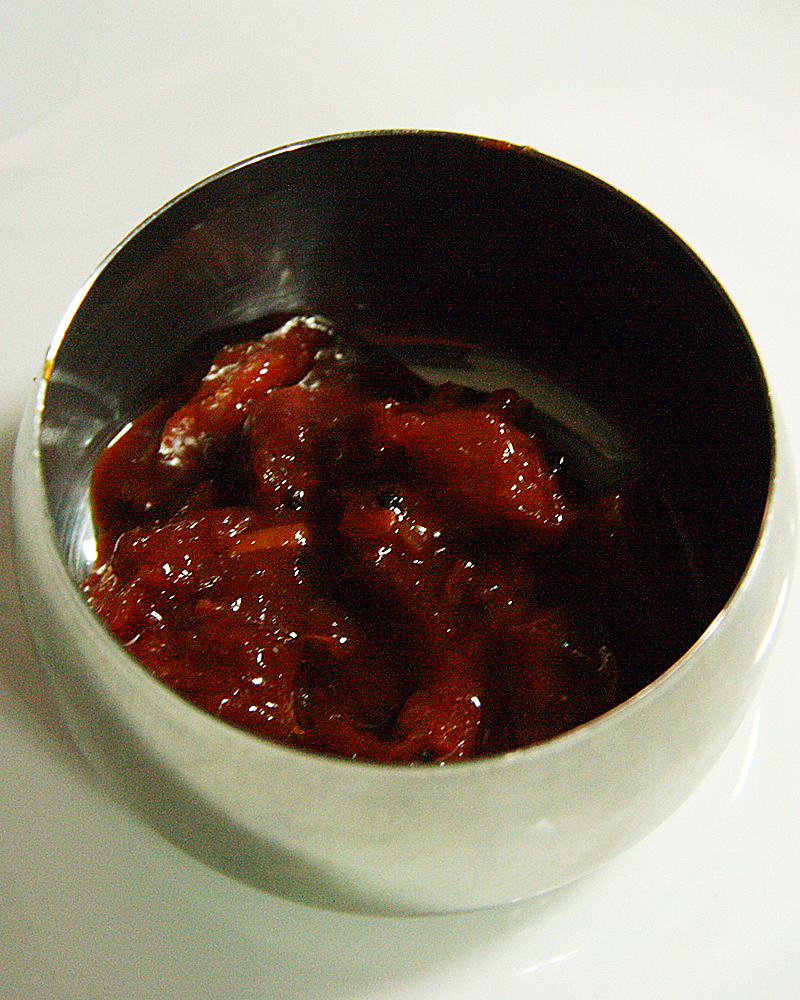 Ingredients
Lemons

18 Large

Salt

1 Cup (16 tbs)

(Adjust Quantity As Per Taste)

Chilly powder

3 Tablespoon

(Adjust Quantity As Per Taste)

Oil

6 Tablespoon

Turmeric powder

1 Teaspoon

Asafoetida powder

1 Teaspoon

Fenugreek powder

1 Teaspoon

Mustard seeds

1 Teaspoon
Nutrition Facts
Serving size
Calories 217 Calories from Fat 153
% Daily Value*
Total Fat 17 g26.8%
Saturated Fat 2.3 g11.6%
Trans Fat 0 g
Cholesterol 0 mg
Sodium 15589.9 mg649.6%
Total Carbohydrates 33 g10.9%
Dietary Fiber 15 g59.8%
Sugars 0.6 g
Protein 4 g8.9%
Vitamin A 46% Vitamin C 331.8%
Calcium 19.2% Iron 20.4%
*Based on a 2000 Calorie diet
Directions
1. Wash, wipe and cut 12 lemons into very small pieces discarding the seeds. Extract juice of 6 lemons and set aside. Cut the peel if soft and fresh, and add to the rest of the pieces.
2. Heat the oil, add the mustard and when done, the lemon pieces and turmeric powder. Stir fry on low heat until the pieces become soft.
3. Add the chilly, fenugreek and asafoetida powders, and continue to fry adding salt.
4. When sufficiently done (the oil stands on the surface), add the lemon juice and mix thoroughly.
5. Remove from fire, cool and bottle.