»

Recipes

»

Chicken

»

LEMON PEPPER CHICKEN
LEMON PEPPER CHICKEN Recipe
Lemon Pepper is a great spice for poultry – and when I do a grill basket version of this chicken recipe, I really pour it on !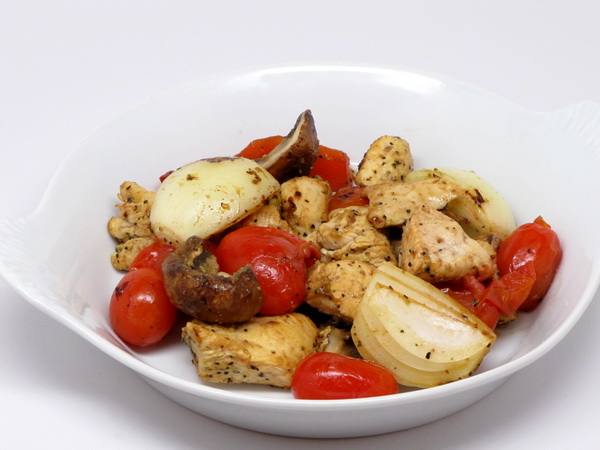 Ingredients
Chicken

12 Ounce

4 c mix of sliced onion, yellow bell peppers, and halved mushrooms

Oil

2 Tablespoon

Lemon pepper seasoning

1 Tablespoon

Lemon zest

1 Tablespoon

, finely shredded

Lemon wedges

Pam
Directions
Heat grill. Toss shrimp and 1 T oil. Mix veggies and 1 T oil and seasoning.
Spray grill basket with Pam and heat. Add chicken and cook 3 minutes, stirring occasionally. Add veggies and cook 6 minutes or until chicken is done. Stir in juice of one lemon. Serve topped with lemon zest.
* 243 calories per serving
This recipe is excerpted from the book
400 or Less - Summer Fun
by
Aileen Figula Kiter
. To purchase this book, please visit:
Amazon.Com