»

Recipes

»

Cookie

»

Meringue

»

Lemon Meringue Pie
Lemon Meringue Pie Recipe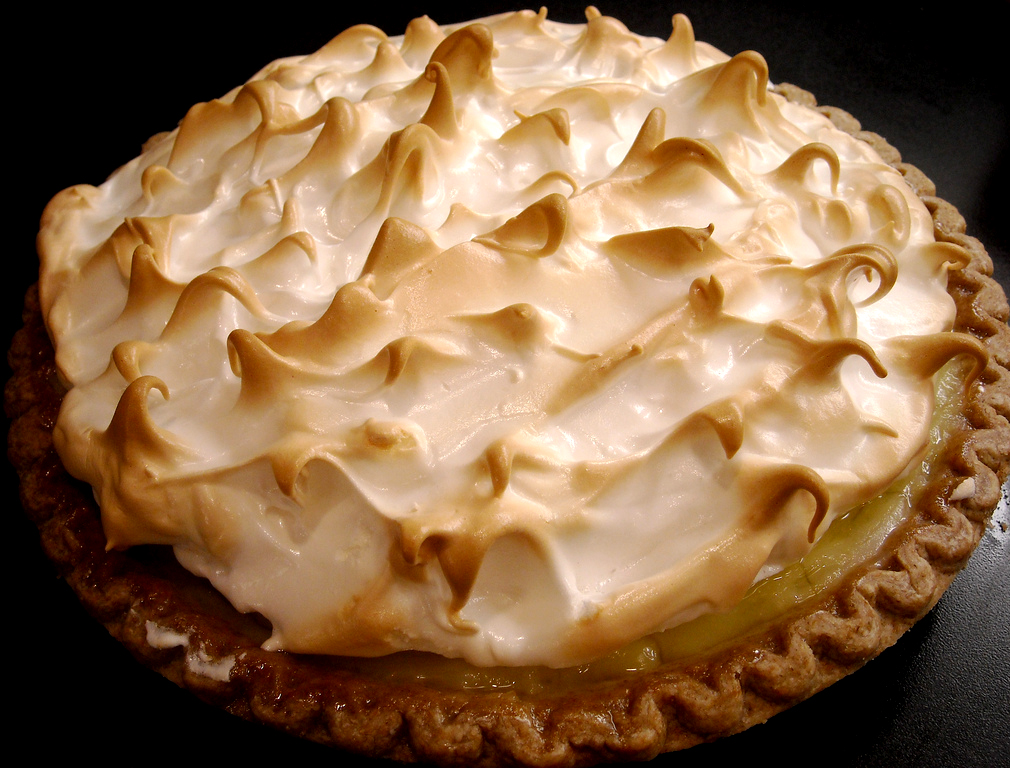 Ingredients
Cornstarch

4 Tablespoon

Lemon juice

1⁄4 Cup (4 tbs)

Cold water

1⁄4 Cup (4 tbs)

Lemon rind

1 Tablespoon

, grated

Boiling water

1 1⁄4 Cup (20 tbs)

Egg yolks

2

Sugar

3⁄4 Cup (12 tbs)

Butter

2 Tablespoon

Salt

1⁄2 Tablespoon
Nutrition Facts
Serving size: Complete recipe
Calories 1142 Calories from Fat 286
% Daily Value*
Total Fat 32 g49.8%
Saturated Fat 18.3 g91.4%
Trans Fat 0 g
Cholesterol 434.7 mg
Sodium 2948.9 mg122.9%
Total Carbohydrates 213 g71.2%
Dietary Fiber 2.4 g9.5%
Sugars 152.1 g
Protein 6 g11.3%
Vitamin A 24% Vitamin C 79%
Calcium 8.6% Iron 7.1%
*Based on a 2000 Calorie diet
Directions
1. Combine cornstarch and salt and sugar.
2. Make a paste with 1/4 c. cold water.
3. Add boiling water.
4. Cook over direct heat, stirring constantly until thickened.
5. Cook over boiling water until clear (about 10 min.).
6. Beat egg yolks.
7. Stir the cooked mixture gradually into beaten egg yolks.
8. Return to double boiler and cook 3 min. longer.
9. Add lemon juice, rind and butter and cool.
10. Turn into baked pie shells and top with meringue.
Image Courtesy :
http://www.flickr.com/photos/94801434@N00/5134246283/