»

Recipes

»

Lamb

»

Lamb Shanks
Lamb Shanks Recipe
This lamb shanks recipe is a skillet cooked preparation of lamb. Herbed and breaded with crumbs, the lamb shanks are flavored with lemon rind and sherried to taste.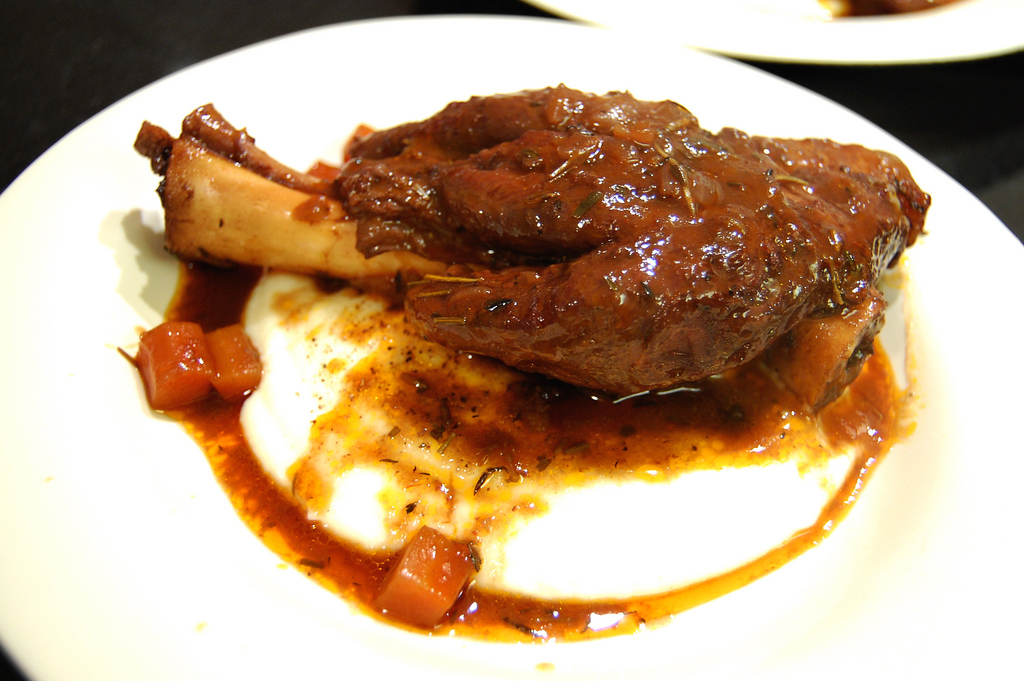 Ingredients
6 lamb shanks or chops

1 egg, slightly beaten

1 cup fine dry bread crumbs

Few sprigs parsley, chopped

Dried thyme

1/4 Teaspoon

Dried marjoram

1/4 Teaspoon

Savory

1/4 Teaspoon

, dried

Salt

1/2 Teaspoon

1/2 teaspoon grated lemon rind

Butter

3 Tablespoon

Sherry
Directions
Dip the shanks in egg, then coat with a mixture of crumbs, parsley, thyme, marjoram, savory, salt, and lemon rind.
Heat butter in a skillet.
Add shanks and saute over a low heat until nicely browned on both sides.
Add sherry to pan gravy and serve over shanks.
Image Courtesy :
http://www.flickr.com/photos/34338566@N08/3324318302/