»

Recipes

»

Stew

»

Lamb And Red Bean Stew
Lamb And Red Bean Stew Recipe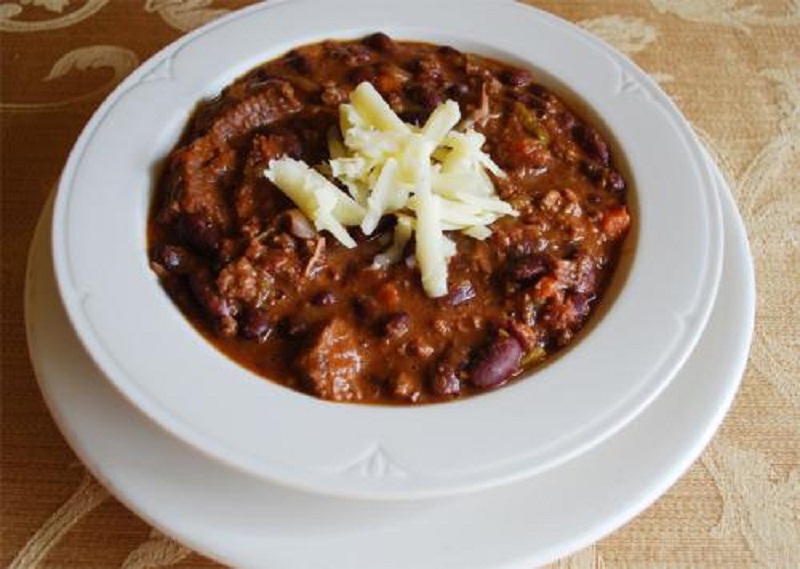 Ingredients
Cubed lamb roasts

2 Cup (32 tbs)

Lamb fat

2 Tablespoon

Salt

1 1⁄2 Teaspoon

Cayenne

1 Dash

Canned tomatoes

19 Ounce

(2 1/4 Cups, 1 Can, 1 Pound 3 Ounce)

Green pepper

1

, chopped

Canned red kidney beans

21 Pound

(2 1/2 Cups, 1 Can, 1 Pound 5 Ounce)
Nutrition Facts
Serving size
Calories 2332 Calories from Fat 264
% Daily Value*
Total Fat 30 g46.1%
Saturated Fat 12.2 g60.8%
Trans Fat 0.2 g
Cholesterol 86 mg28.7%
Sodium 7124.9 mg296.9%
Total Carbohydrates 402 g134.1%
Dietary Fiber 131.8 g527.2%
Sugars 45.2 g
Protein 151 g301%
Vitamin A 22.3% Vitamin C 114.7%
Calcium 64.8% Iron 179%
*Based on a 2000 Calorie diet
Directions
MAKING
1) Take a large saucepan; heat fat in it and fry lamb until browned.
2) Add in rest of the ingredients except beans and bring to boil.
3) Simmer, covered for 1 hour and then add in beans.
4) Cook for about 35 minutes until almost the whole liquid is absorbed.

SERVING
5) Serve hot over cooked rice.