»

Recipes

»

Sauce

»

Key West Barbecue Sauce
Key West Barbecue Sauce Recipe
Key West Barbecue Sauce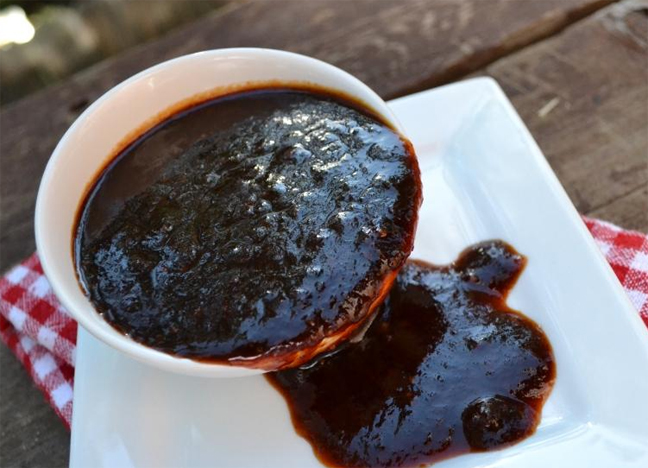 Summary
Preparation Time
10 Min
Cooking Time
15 Min
Ready In
25 Min
Difficulty Level
Easy
Health Index
Average
Servings
4
Ingredients
Vegetable oil

1 Tablespoon

Onion

1 Large

, minced

Red pepper flakes

1⁄4 Teaspoon

Lime juice

1⁄2 Cup (8 tbs)

Key lime juice

1⁄2 Cup (8 tbs)

(Fresh Ones)

Fresh lemon juice

2 Tablespoon

Lemon juice

2 Tablespoon

Salt

1 Teaspoon

Seeded minced jalapeno pepper

1 Tablespoon

Jalapeno

1 Tablespoon

, minced

Ancho chile

1

, reconstituted

Dried ancho chile

1

, reconstituted, seeded, and finely chopped

Fresh orange juice

1 Cup (16 tbs)

Orange juice

1 Cup (16 tbs)

Sugar

2 Tablespoon

Cilantro

1 Tablespoon

, chopped

Chopped cilantro

1 Tablespoon
Nutrition Facts
Serving size
Calories 143 Calories from Fat 39
% Daily Value*
Total Fat 4 g6.8%
Saturated Fat 0.58 g2.9%
Trans Fat 0 g
Cholesterol 0 mg
Sodium 493.4 mg20.6%
Total Carbohydrates 26 g8.7%
Dietary Fiber 2.8 g11.1%
Sugars 16.7 g
Protein 2 g4.2%
Vitamin A 26% Vitamin C 80.9%
Calcium 3.4% Iron 4.8%
*Based on a 2000 Calorie diet
Directions
MAKING
1 In a saucepan, add oil over medium heat.
2 Add in the onion and red pepper flakes, and saute until onions are soft.
3 Gradually add in the remaining ingredients.
4 Bring the mixture to a boil.
5 Reduce the heat and cook stirring frequently until the sauce is thick.

SERVING
6 Use as desired.