»

Recipes

»

American

»

Kentucky

»

Kentucky Brunswick Stew
Kentucky Brunswick Stew Recipe
Kentucky Brunswick stew is a great dish to serve for dinner. You can invite family and friends and serve them with Kentucky Brunswick stew. the chicken and vegetables make this stew very yummy and healthy.
Brunswick stew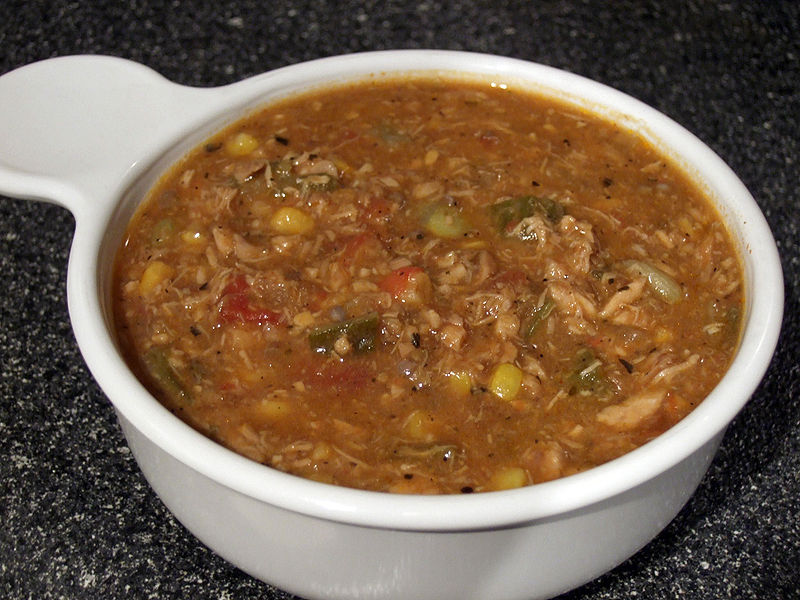 Ingredients
Chicken-1 1arge

Onion

1

Tomatoes-4 Iarge

Corn-4 ears

Biscuits

4

Salt

To Taste

Pepper

1 To taste

Butter

1/2 Cup (16 tbs)
Directions
GETTING READY
1)Peel and chop tomatoes.
2)Cut corn from cob.

MAKING
3)In a saucepan, add chicken and onion in water enough to cover and simmer until meat falls from bones.
4)Remove chicken from broth.
5)Debone chicken and shred meat and put back to broth.
6)Add tomatoes, corn, biscuits, salt and pepper to taste and butter with chicken mixture.
7)Simmer the mixture until vegetables are tender and stew is thickened. Stir frequently.

SERVING
8)Serve the Kentucky Brunswick stew hot.