»

Recipes

»

Kale Chips
Kale Chips Recipe
Kale is one of the most nutrient dense greens out there. These kale chips are low in calories, high in fiber and loaded with vitamins. This recipe makes for a good add-on to any meal or perfect for a midday snack.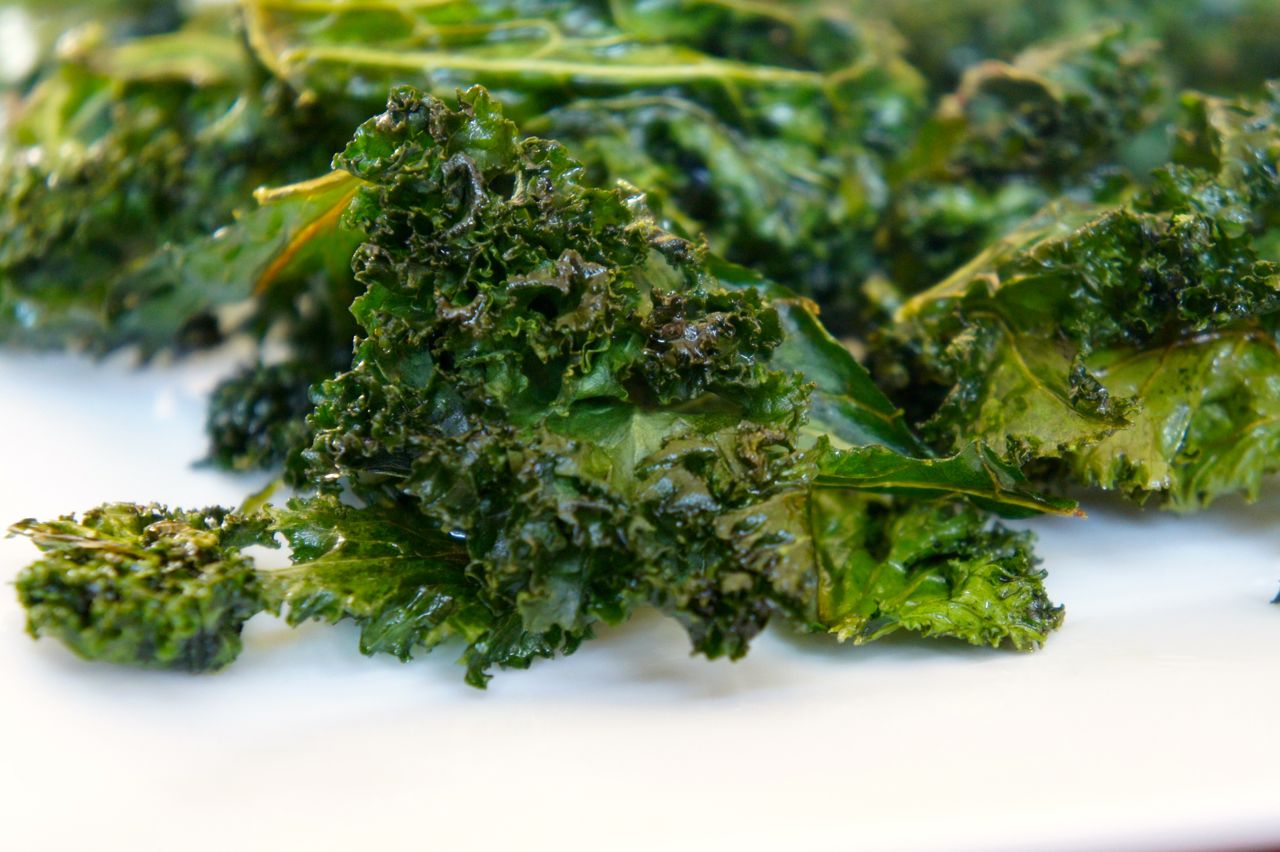 Ingredients
Kale bunch

1

(rinsed and thoroughly dried)

Olive oil

2 Tablespoon

Sea salt

To Taste
Nutrition Facts
Serving size
Calories 67 Calories from Fat 66
% Daily Value*
Total Fat 8 g11.5%
Saturated Fat 1 g5.2%
Trans Fat 0 g
Cholesterol 0 mg
Sodium 77.3 mg3.2%
Total Carbohydrates 0.08 g0.03%
Dietary Fiber 0.01 g0.06%
Sugars 0 g
Protein 0.02 g0.05%
Vitamin A 2.3% Vitamin C 1.5%
Calcium 0.1% Iron 0.3%
*Based on a 2000 Calorie diet
Directions
Preheat oven to 275 degrees. Line baking sheet with aluminum foil (for easy clean up), recommend 2 baking sheets to help spread out the kale. Remove the stem from the kale leaf and cut or tear into sizes of chips. Place onto baking sheet(s) and drizzle olive oil over the kale to lightly coat the greens.

Make an even layer of kale on the baking sheet(s) and place into the oven. After the first 15 minutes flip the kale leaves to help with the crisping. Bake for another 15 minutes and take out of the oven. At this time season the kale chips with sea salt and enjoy!

*Wait to season with salt until the kale chips are done baking as salt draws moisture out of what you are cooking/baking, therefore it won't let the kale crisp.