»

Recipes

»

Indian

»

Tamil

»

Kai Murukku ( Famous South Indian Snack)
Kai Murukku ( Famous South Indian Snack) Recipe
Murukku is made with rice flour,urad dhal flour, butter, salt, cumin seeds,asafoetida.This snack is to be fried in oil.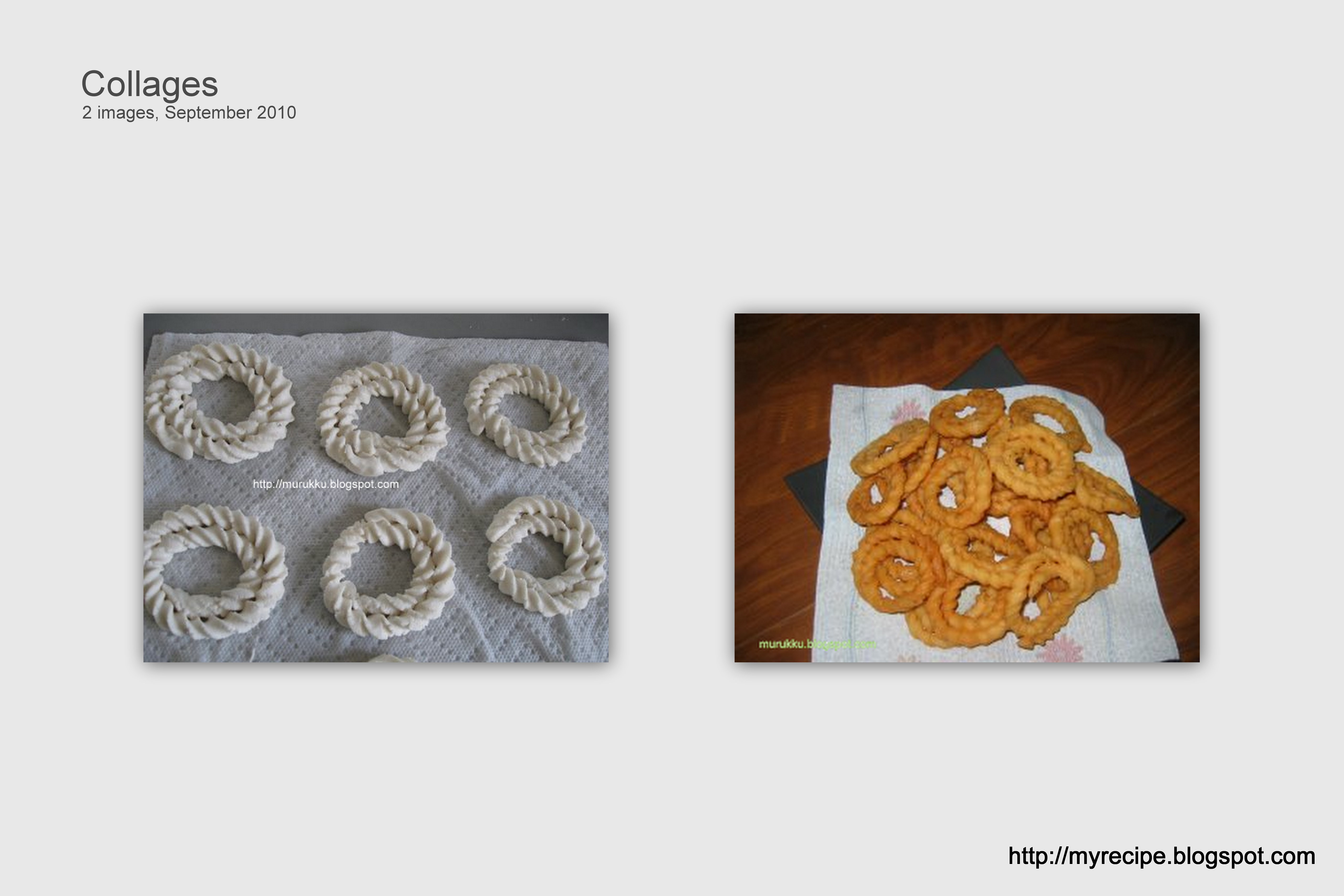 Ingredients
Rice flour

4 Cup (64 tbs)

Urad dhal powder

1⁄2 Cup (8 tbs)

Melted butter

1⁄2 Cup (8 tbs)

Salt

To Taste

Oil

2 Cup (32 tbs)

(To Fry)

Asafoetida

1⁄2 Teaspoon

Cumin seeds

1
Directions
Wash and soak the raw rice.Remove all the water and spread in a cloth to dry. When it dries completely, grind to a powder. Roast the dhal (gram) and powder it. Mix the powdered rice, dhal powder, melted butter, salt, cumin seeds,asafoetida with water and make a dough(it should be thick). The dough should not stick to the fingers when touched. Knead the dough once again and take a small ball sized amount of the dough. Over a greased sheet , twist the dough between the fore-finger and thumb into a continuous spiral (about 2 , 3,or 5 rounds ) .Heat the oil and when it is hot, put one by one and deep fry them.
Have this murukku with tea or coffee..