»

Recipes

»

Icing

»

Jiffy Chocolate Icing
Jiffy Chocolate Icing Recipe
This Jiffy Chocolate icing is one of the tastiest and most easily made dessert toppings that I've come across. Try this Jiffy Chocolate icing over your cakes and puddings and let me know if you like it.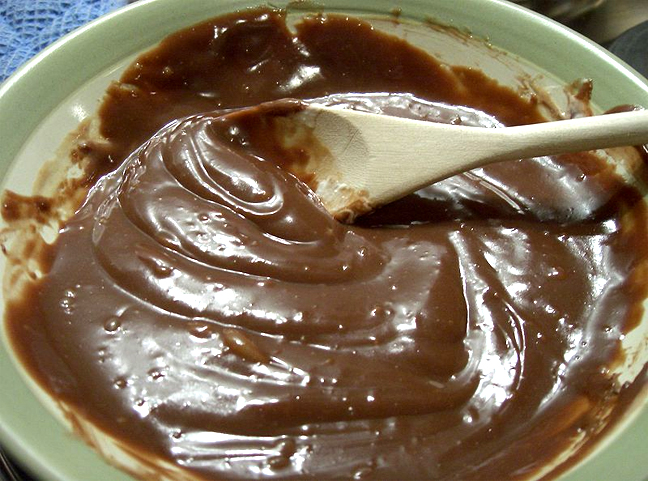 Ingredients
Milk

1⁄4 Cup (4 tbs)

Cocoa

2 Tablespoon

Icing sugar

2 Cup (32 tbs)

, sifted

Milk

1⁄2 Cup (8 tbs)
Nutrition Facts
Serving size: Complete recipe
Calories 1726 Calories from Fat 87
% Daily Value*
Total Fat 10 g15.4%
Saturated Fat 5.7 g28.3%
Trans Fat 0 g
Cholesterol 16.9 mg
Sodium 78.1 mg3.3%
Total Carbohydrates 425 g141.6%
Dietary Fiber 10 g39.8%
Sugars 401.1 g
Protein 11 g22.7%
Vitamin A 3.5% Vitamin C
Calcium 23.4% Iron 23.8%
*Based on a 2000 Calorie diet
Directions
–  Heat but do not boil 1/4 cup (60 ml) milk, add the cocoa and blend.
–  Stir in the sifted icing sugar, then the rest of the milk.
–  Chill 1 hour in the refrigerator.
Image Courtesy :
http://commons.wikimedia.org/wiki/File:Chocolate_Sour-Cream_Icing_before_adding_icing_sugar.JPG