»

Recipes

»

Indian

»

Jhatpat Aloo Capsicum
Jhatpat Aloo Capsicum Recipe
Quick & easy. Tasty too.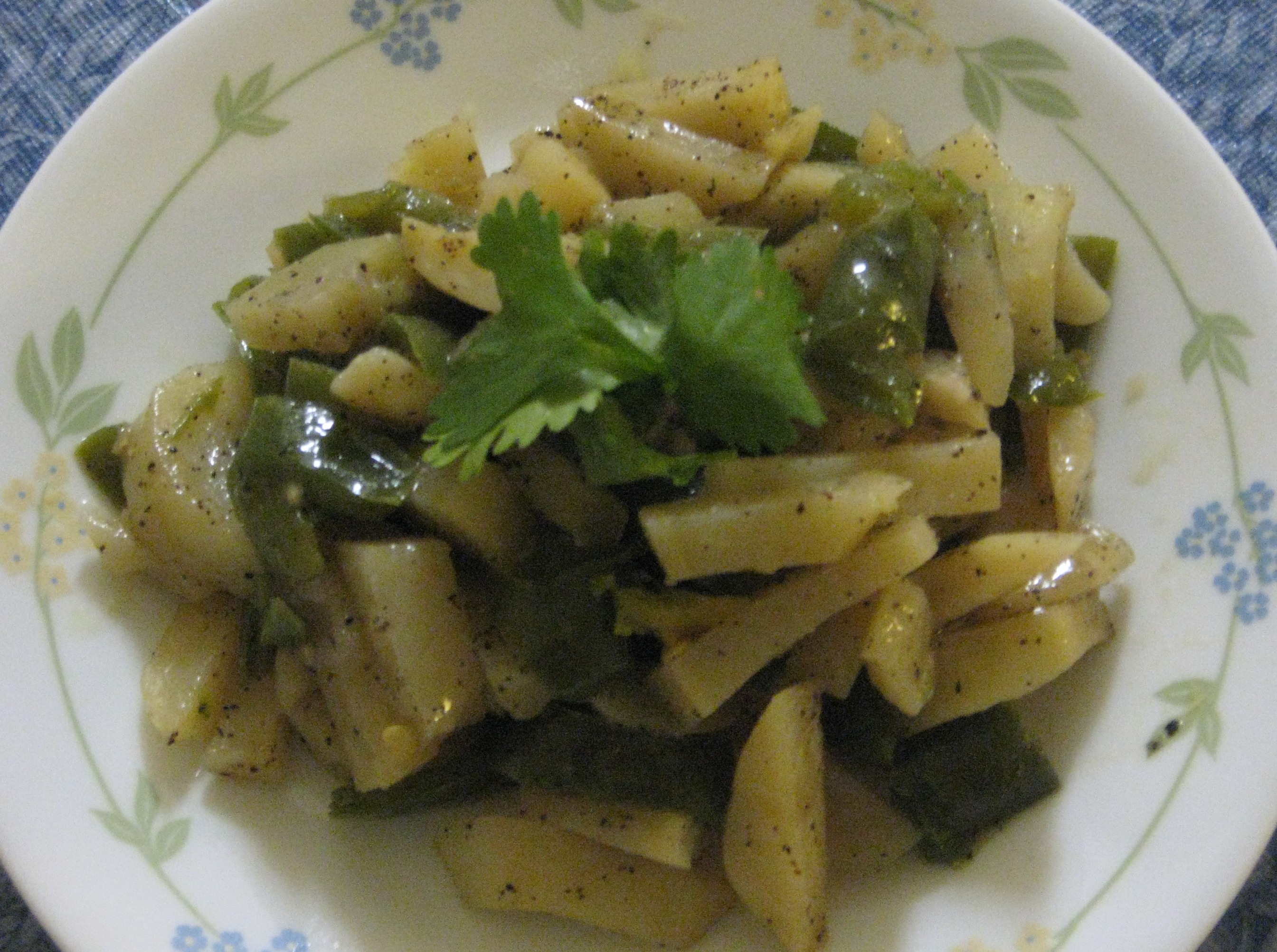 Ingredients
Potato

2 Medium

, washed and cut into wedges

Green bell pepper

1 Large

, washed & cut into thin long slices (Capsicum)

Salt

To Taste

Black pepper powder

To Taste

Garlic powder

1 Teaspoon

Oil

1 Teaspoon
Nutrition Facts
Serving size
Calories 183 Calories from Fat 25
% Daily Value*
Total Fat 3 g4.4%
Saturated Fat 0.43 g2.2%
Trans Fat 0 g
Cholesterol 0 mg
Sodium 207.7 mg8.7%
Total Carbohydrates 38 g12.7%
Dietary Fiber 5.7 g22.9%
Sugars 4.1 g
Protein 5 g9.5%
Vitamin A 6.8% Vitamin C 178.3%
Calcium 3.4% Iron 10.4%
*Based on a 2000 Calorie diet
Directions
1. Mix all ingredients in a microwave safe bowl
2. Cover bowl with microwave safe lid , leaving a little vent for steam to pass
3. Microwave for 4 minutes at medium power
4. Stir & microwave for another 4 minutes or untill well done(a little water can be added at this stage if you want gravy)
5. Serve hot with Roti/Paratha

lboddeti says :
hey... this recipe is so easy and nutritious too.. thank u so much for showing a new and good recipe...
Posted on:
11 May 2010 - 1:00am

Yes. Especially if you have a baby at home & a busy schedule, or if you are simply tired, these kinds of recipes are very handy.
Posted on:
14 August 2007 - 9:57am

thats really very very easy
Posted on:
13 August 2007 - 4:14pm