»

Recipes

»

European

»

Irish

»

Irish Soda Bread Biscuits
Irish Soda Bread Biscuits Recipe
Irish Soda Bread Biscuits is an irresistible snack recipe which you would surely love to serve to your friends. Enjoy this delicious Irish Soda Bread Biscuits; I am sure you would love to try this Irish Soda Bread Biscuits again-n-again.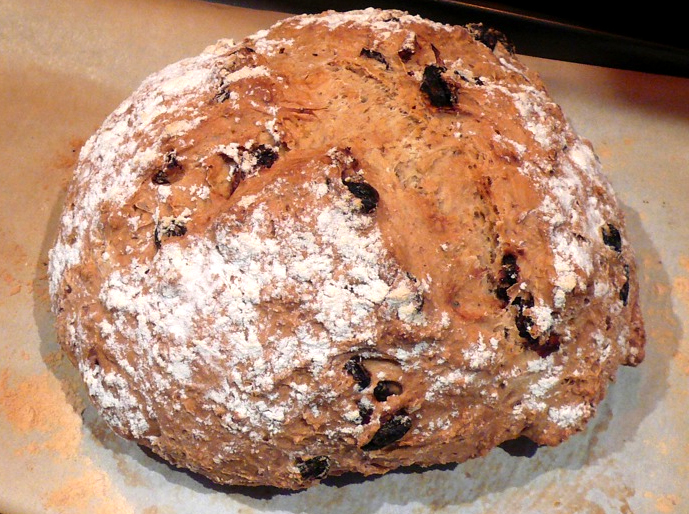 Ingredients
All purpose flour

2 Cup (16 tbs)

Baking powder

1 Teaspoon

Baking soda

1 Teaspoon

Salt

1/2 Teaspoon

1/2 cup butter or shortening 125 mL

Parsley

1/4 Cup (16 tbs)

, finely chopped

Buttermilk

3/4 Cup (16 tbs)
Directions
Combine flour, baking powder, soda and salt.
With pastry blender or 2 knives, cut in butter until mixture resembles coarse crumbs.
Stir in parsley.
Add buttermilk, mixing with fork to make soft dough.
Turn out dough onto lightly floured surface and knead lightly about 10 times.
Roll out to 1/2 inch (1 cm) thickness.
Cut into 2 or 3 inch (5 or 7 cm) rounds.
Place on ungreased baking sheet.
Bake in 450°F (230°C) oven for 12 to 15 minutes or until golden brown.