»

Recipes

»

European

»

Irish

»

Irish Shepard's Pie
Irish Shepard's Pie Recipe
My sister likes this Irish Shepard's Pie recipe. This recipe was given to her by one of her friends. Whenever there is a party in our house, she prepares this dish. All the guests like this Irish Shepard's Pie very much and thank her for preparing it. Which makes my sister very happy. Have a happy moment must try this Irish Shepard's Pie recipe.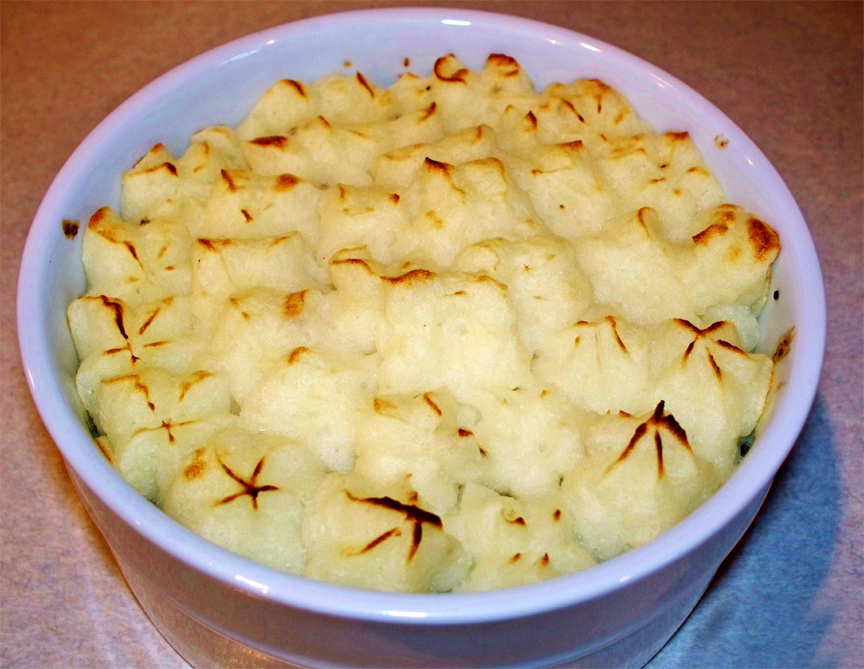 Ingredients
4 med. sized potatoes

Ground beef

3/4 Pound

Yellow onion

1 Small

Beef broth

1/2 Can (10oz)

Onion soup mix package

1/2

Salt

To Taste

Pepper

To Taste
Directions
Stage1-Boil and mash potatoes .

Stage2- Saute beef; drain excess fat and Add onion.

Stage3-Continue to saute. When onions are tender, add beef broth and onion soup mix.

Stage4-Let beef mixture simmer for 12 minutes.

Stage5-In shallow baking dish make a "lining" with mashed potatoes.

Stage6-Spoon beef mixture into center of baking dish.

Stage7-Bake at 300 degrees for 25 minutes. Dish out with spatula. American biscuits.

Ground lamb meat adds a flavorful flavor too. Warmly, Doreen
Posted on:
21 February 2008 - 10:03am