»

Recipes

»

European

»

Irish

»

Irish Scones
Irish Scones Recipe
Irish Scones has a fine taste. The shortening with butter milk gives the Irish Scones a prefect taste.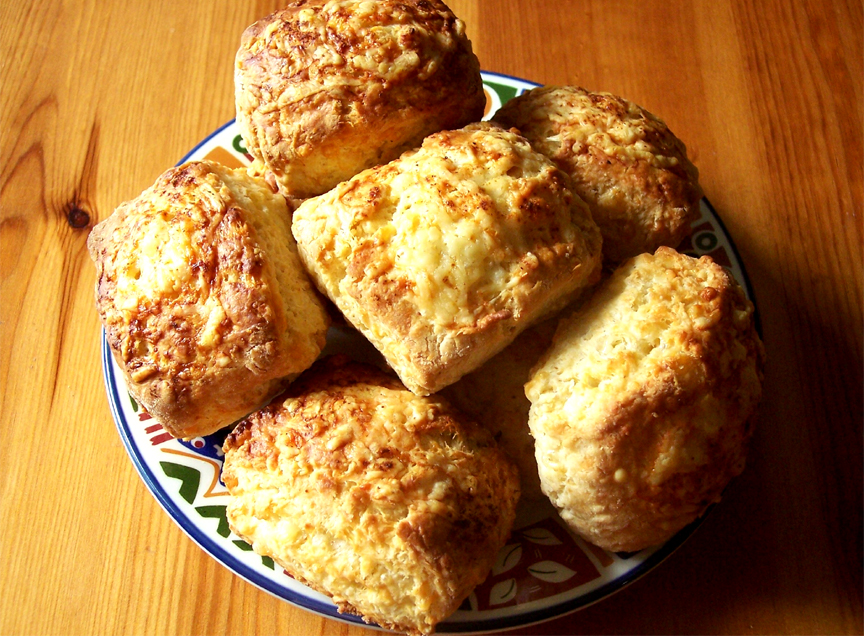 Ingredients
All purpose flour

1 3⁄4 Cup (28 tbs)

, sifted

Sugar

1 Tablespoon

Baking powder

1 1⁄2 Teaspoon

Baking soda

1⁄2 Teaspoon

Salt

1⁄2 Teaspoon

Shortening

1⁄2 Cup (8 tbs)

Buttermilk

1⁄2 Cup (8 tbs)
Nutrition Facts
Serving size: Complete recipe
Calories 1815 Calories from Fat 932
% Daily Value*
Total Fat 105 g162.3%
Saturated Fat 25.9 g129.7%
Trans Fat 13.5 g
Cholesterol 0 mg
Sodium 2253.4 mg93.9%
Total Carbohydrates 189 g63%
Dietary Fiber 5.9 g23.7%
Sugars 15.6 g
Protein 27 g54.3%
Vitamin A Vitamin C
Calcium 58.7% Iron 61.5%
*Based on a 2000 Calorie diet
Directions
Mix flour, sugar, baking powder, baking soda, and salt in a bowl.
Cut in shortening with a pastry blender or two knives until particles are the size of rice kernels.
Add the buttermilk and stir with a fork until dough follows fork and forms a ball.
Turn dough onto a floured surface and knead lightly with fingertips about 8 times.
Divide dough in half and shape each into a round about 1/2 inch thick.
Cut each round into 6 wedge-shaped pieces.
Place on an ungreased baking sheet.
Bake at 450°F 8 to 10 minutes.