»

Recipes

»

Indian

»

Idli
Idli Recipe
Idlis are soft, fluffy white, round discs that are a popular breakfast or snack in southern India. The method of making idlis is very simple maybe a little time consuming. Fermentation is the key to idlis turn cotton soft. If you live in a cold climate area,however, fermentation takes a while. So I have used Idly rava powder and the best part was I didn't have to wait till it fermented.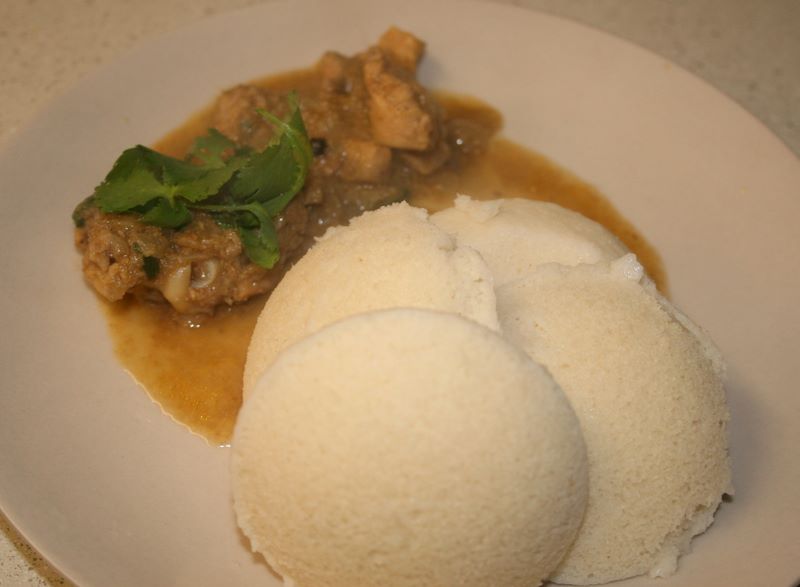 Summary
Preparation Time
15 Min
Cooking Time
15 Min
Ingredients
Urad dal

1 Cup (16 tbs)

(black gram beans)

Idly rava powder

2 Cup (32 tbs)

Fenugreek seeds

1 Teaspoon

Salt

1 Pinch

Oil

30 Milliliter
Nutrition Facts
Serving size
Calories 724 Calories from Fat 152
% Daily Value*
Total Fat 17 g26.2%
Saturated Fat 7.1 g35.7%
Trans Fat 0 g
Cholesterol 0 mg
Sodium 744 mg31%
Total Carbohydrates 114 g37.8%
Dietary Fiber 8.5 g33.9%
Sugars 1 g
Protein 23 g46.7%
Vitamin A 13.5% Vitamin C 0.06%
Calcium 24.7% Iron 7.7%
*Based on a 2000 Calorie diet
Directions
Method:
1.Soak Urad dal in water overnight.
2.Drain the water and keep the drained water aside.
3.Grind the dal into a smooth batter then add idly rava powder which was soaked in water for an hour and blend it for a min.
4.Remove the batter into a vessel and make sure there is not lumps.
5.Usually after this we have to wait for the batter to ferment but here we can directly add salt and mix the batter well.
6.Add water if necessary.The consistency should be like condensed milk.
7.Then rub oil in the idly plates so that the idly doesn't stick after its cooked.
8.Fill the plates with the batter and steam it for 15 minutes or until steam comes out.
9.To check if the idly is cooked touch the idly and if it doesn't stick then its done.
10.Remove all the idlis and serve with any side dish.
I like it with the Easy Chicken curry or with any Indian side dish like Coconut chutney or sambar.