»

Recipes

»

Ice Cream S'Mores
Ice Cream S'Mores Recipe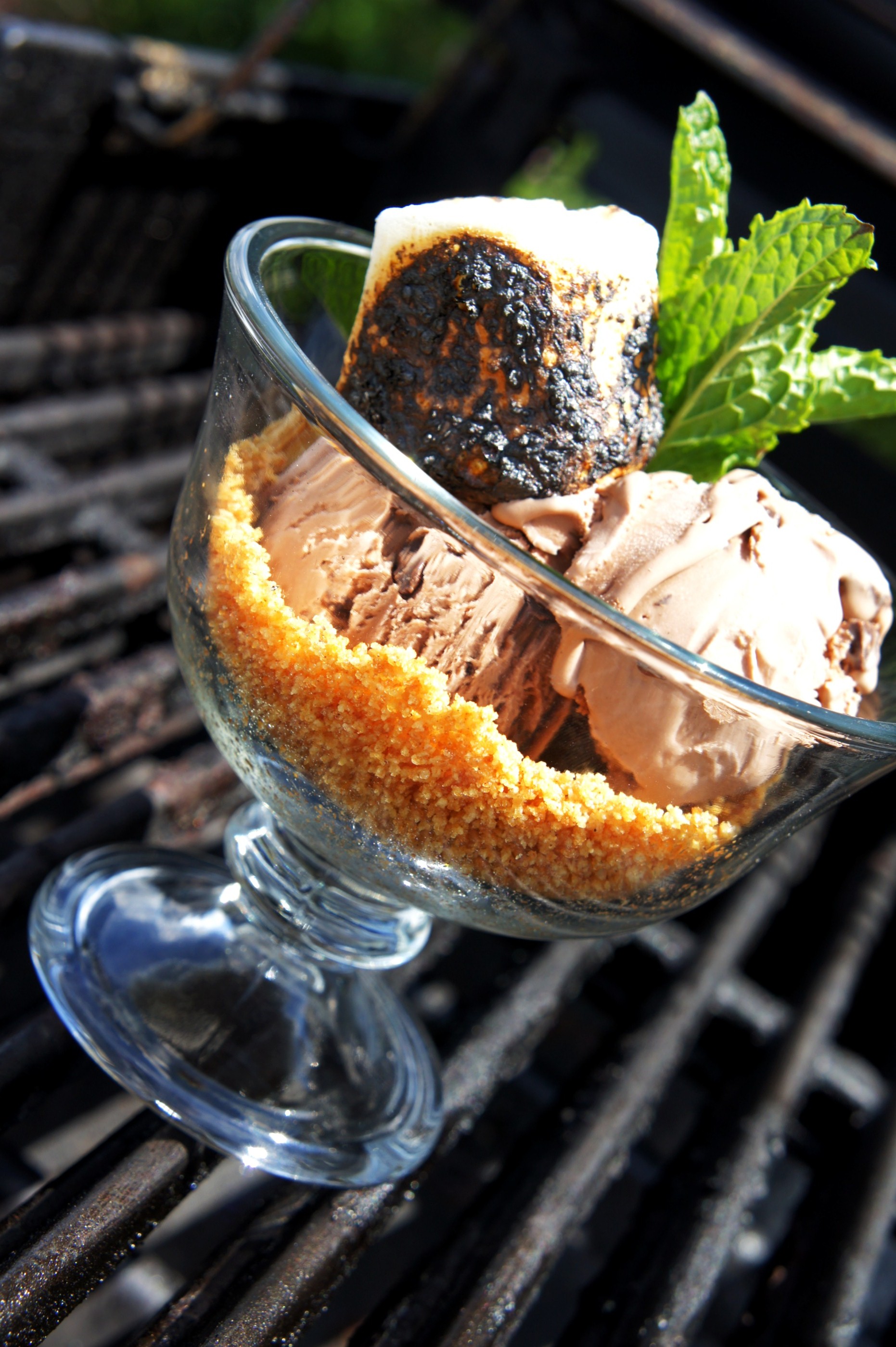 Recipe Story
A great summer dessert that you can take to the grill!
Ingredients
Graham crackers

1⁄2 Cup (8 tbs)

(About 6 Crackers)

Butter

1⁄4 Cup (4 tbs)

, melted

Cinnamon

1 Tablespoon

Chocolate chip ice cream

12 Ounce

Marshmallows

4

, fire roasted
Nutrition Facts
Serving size
Calories 307 Calories from Fat 165
% Daily Value*
Total Fat 18 g28%
Saturated Fat 11.1 g55.6%
Trans Fat 0 g
Cholesterol 48.2 mg
Sodium 150.8 mg6.3%
Total Carbohydrates 35 g11.5%
Dietary Fiber 2.6 g10.3%
Sugars 18.2 g
Protein 3 g5.9%
Vitamin A 10.1% Vitamin C 0.24%
Calcium 11% Iron 5%
*Based on a 2000 Calorie diet
Directions
Combine the graham crackers, melted butter and cinnamon into a food processor and pulse until a fine crumble. Evenly divide the graham cracker mixture among 4 bowls, packing it down on the bottom of the bowls. Then evenly top with the ice cream. Top each bowl with fire roasted marshmallow and garnish with mint leaves. Serve and Enjoy!

Tip: For fire roasted marshmallows remove grates to expose the flame on the grill then begin to roast.