»

Recipes

»

Vegan Ice Cream
Vegan ice cream Recipe
Last weekend we had a pot luck party in our neighborhood, where I got to taste some amazing homemade Vanilla flavored vegan ice cream. I am not a vegan, but love collecting and trying new recipes, so I took a short tutorial from Shaly (my friend who made the vegan ice cream) on how to make vegan ice cream; believe me it was so simple and easy that I decided it had to be told to everyone interested.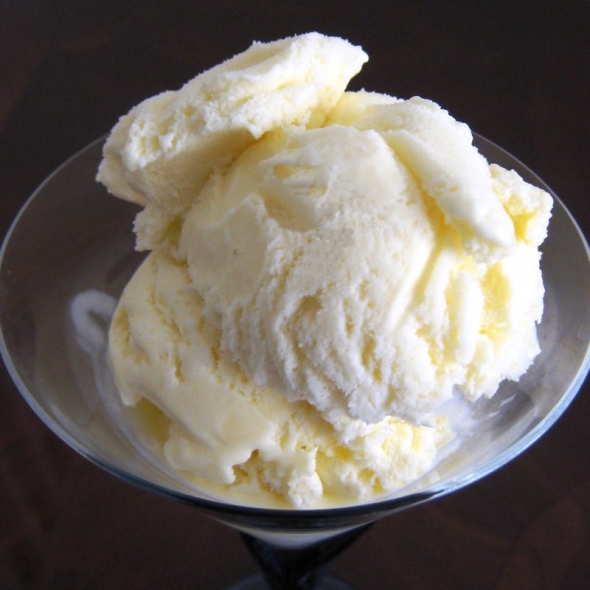 Recipe Story
Here is the secret to making yummilicious and healthy vegan ice cream
Ingredients
| | | |
| --- | --- | --- |
| | Soy milk | 2 Cup (32 tbs) |
| | Cream | 2 Cup (32 tbs) |
| | Arrowroot powder | 1⁄2 Cup (8 tbs) |
| | Vanilla essence | 1 Tablespoon |
| | Organic cane sugar | 1⁄2 Cup (8 tbs) |
Nutrition Facts
Serving size
Calories 606 Calories from Fat 64
% Daily Value*
Total Fat 6 g9.6%
Saturated Fat 4.3 g21.7%
Trans Fat 0 g
Cholesterol 8.2 mg
Sodium 279.2 mg11.6%
Total Carbohydrates 125 g41.8%
Dietary Fiber 0.94 g3.7%
Sugars 71.2 g
Protein 9 g17.5%
Vitamin A 4.2% Vitamin C 0.51%
Calcium 27.7% Iron 6.3%
*Based on a 2000 Calorie diet
Directions
1. Mix 1 cup of soy milk with ½ cup arrowroot powder and mix.
2. In a thick bottom saucepan mix 2 cups of soy cream with 1 cup of soy milk and sugar; cook over a low flame.
3. Keep stirring the mixture with a hand whip. Once the soy mixture starts to simmer, continue stirring for 2 mins and take the soy mixture off the heat.
4. Add vanilla essence and the soy-arrowroot mixture to the cooked soy. Whip using an electric blender for 5 till the entire ice cream mixture thickens.
5. Now just pour the ice cream mixture into ice cream molds and freeze.
6. In about 5 hrs or so delicious Vanilla flavored vegan ice cream will be ready. Serve it with some fruit or rice crispy topping.


Key notes:
You can use vanilla flavored soy milk instead of adding vanilla essence.
If you don't like the taste of arrowroot powder, use corn flour instead.