»

Recipes

»

Dip

»

Hot Seafood Cheese Dip
Hot Seafood Cheese Dip Recipe
My sister likes this Hot Seafood Cheese Dip recipe. It is true that cooking is her hobby. She keeps preparing various types of condiments. But whenever she is very happy. She makes this condiment .An Interesting fact is that my family also likes this dip very much. You should try this Hot Seafood Cheese Dip recipe.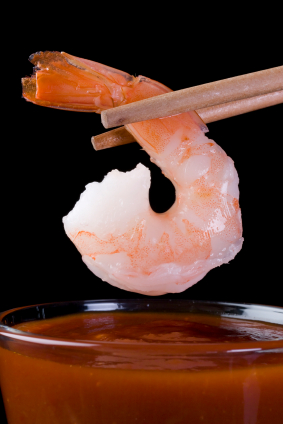 Ingredients
Butter

6 Tablespoon

Onion

1 Large

, chopped

Tomatoes

2 Large

, chopped

Garlic

8 Clove (40 gm)

, minced

Crab meat

1 Pound

Shrimp

2 Pound

Banana peppers

To Taste

, pickled

Pepper

To Taste

Jalapenos

4

, pickled

Cream cheese

200 Gram

Parsley

2 Tablespoon

Dorito chips

1 Cup (16 tbs)
Nutrition Facts
Serving size
Calories 743 Calories from Fat 359
% Daily Value*
Total Fat 41 g62.6%
Saturated Fat 19.1 g95.7%
Trans Fat 0 g
Cholesterol 358.5 mg
Sodium 603.2 mg25.1%
Total Carbohydrates 35 g11.5%
Dietary Fiber 4.6 g18.3%
Sugars 6.4 g
Protein 58 g116.7%
Vitamin A 49.8% Vitamin C 57.1%
Calcium 20.2% Iron 30.3%
*Based on a 2000 Calorie diet
Directions
Stage1-Saute butter with onions until soft; do not burn.

Stage2-Add tomatoes, garlic and green onions; saute 4 minutes.

Stage3-Stir in peppers, parsley and cream cheese; cook 4 to 5 minutes until cheese is melted and other ingredients heated through; well blended.

Stage4-Stir in shrimp and crab meat.