»

Recipes

»

Cake

»

Hot Milk Sponge Cake
Hot Milk Sponge Cake Recipe
Sponge Cake Layers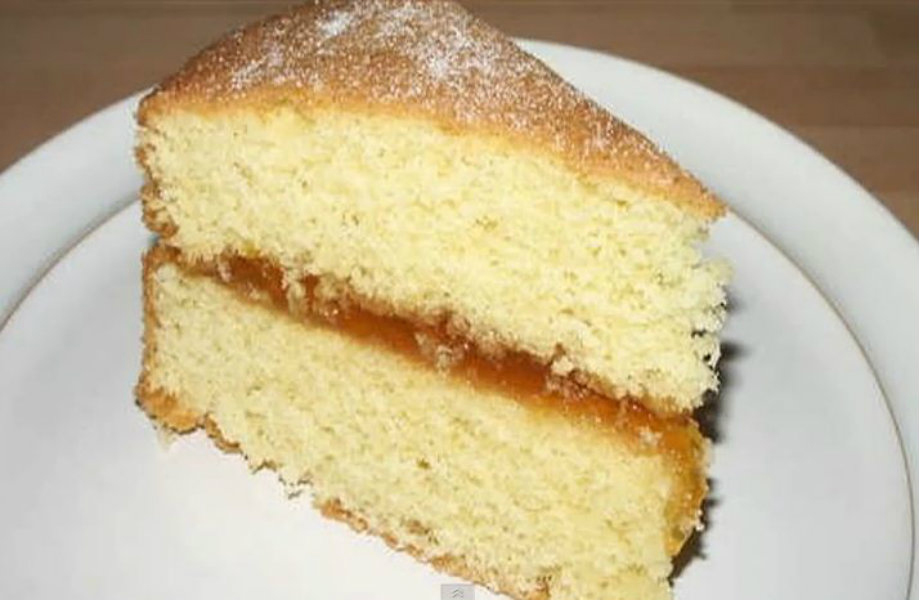 Ingredients
Milk

1/2 Cup (16 tbs)

All purpose flour

1 Cup (16 tbs)

Baking powder

1 Teaspoon

Salt

1/4 Teaspoon

Eggs

3

Sugar

1 Cup (16 tbs)

Vanilla extract

1 Teaspoon

Sift before measuring.
Directions
In small saucepan, heat milk until bubbles form around edge of pan.
Remove from heat; set aside.
Preheat oven to 350F.
Sift flour with baking powder and salt; set aside.
In small bowl of electric mixer, at high speed, beat eggs until thick and lemon-colored.
Gradually add sugar, beating until mixture is smooth and well blended—about 5 minutes.
At low speed, blend in flour mixture just until smooth.