»

Recipes

»

Pickle

»

Hot Lemon Pickle
Hot Lemon Pickle Recipe
The hot lemon pickle is a spicy pickle made with red chili peppers to taste. Spiced with added green chilies, fenugreek, ginger and asafeotida, the hot lemon pickle packs quite a punch. Peppy and appetizing, it is great for any meal.
Lemon Pickle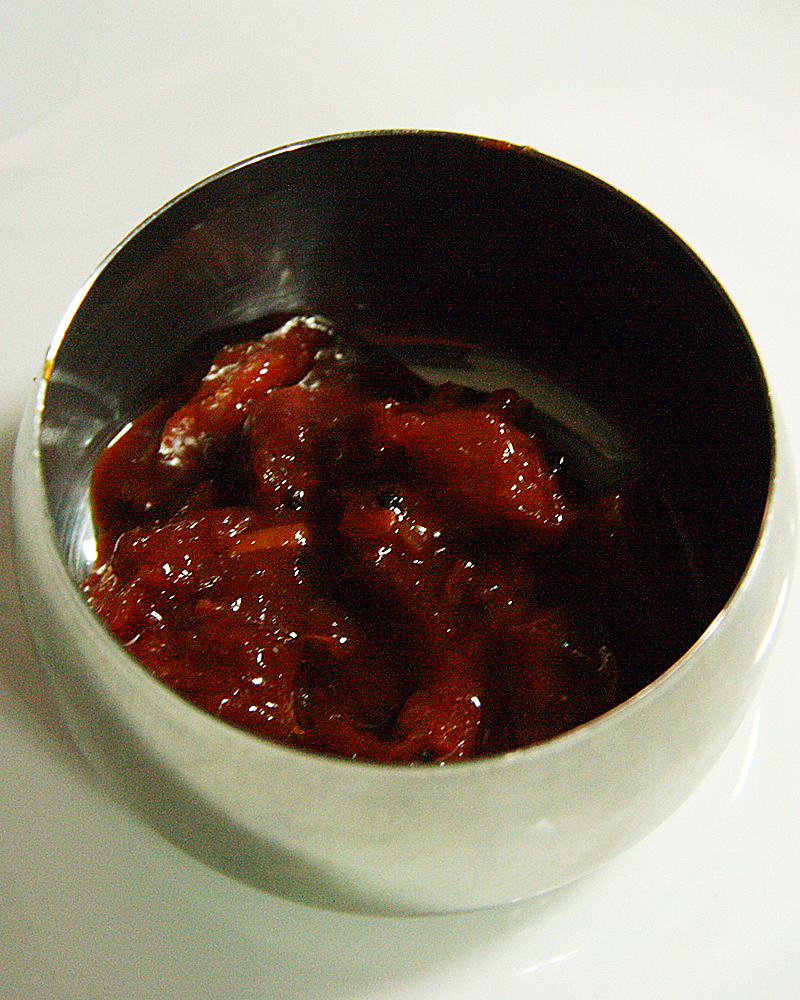 Summary
Health Index
Just Enjoy
Cuisine
Indian
Ingredients
Asafoetida

2 Teaspoon (Leveled)

Fenugreek

4 Teaspoon

Green chilies

125 Gram

, split

Lemons

1 Kilogram

Mustard oil

1 1⁄2 Cup (24 tbs)

Mustard seeds

4 Teaspoon

Red chili peppers

3 Teaspoon

Salt

250 Gram

Sliced ginger

125 Gram

, scraped

Turmeric

2 Teaspoon

Vinegar

1 Cup (16 tbs)
Nutrition Facts
Serving size: Complete recipe
Calories 3572 Calories from Fat 3075
% Daily Value*
Total Fat 348 g535.8%
Saturated Fat 40.5 g202.4%
Trans Fat 0 g
Cholesterol 0 mg
Sodium 96992.2 mg4041.3%
Total Carbohydrates 170 g56.6%
Dietary Fiber 61.8 g247.4%
Sugars 11.2 g
Protein 28 g55.2%
Vitamin A 38.8% Vitamin C 1841.1%
Calcium 88.7% Iron 128.6%
*Based on a 2000 Calorie diet
Directions
1) Make eight equal pieces of each lemon and mix them with salt.
2) Store the lemons in a glass jar and set in the sun for 15 days, shaking the jar daily.
3) Lightly fry the mustard seeds, asafoetida and fenugreek in warm mustard oil.
4) Pour the fried spices, ginger and vinegar to the jar.
5) Add lemon juice, chilli powder and green chillies to the lemons.
6) Keep in the sun for 15 days.