»

Recipes

»

Sauce
Horseradish Sauce Recipe
Horseradish Sauce has an implausible taste. The horseradish and lemon juice gives the Horseradish Sauce a rousing taste. Horseradish Sauce is inspired by restaurants across the world. Must catch it.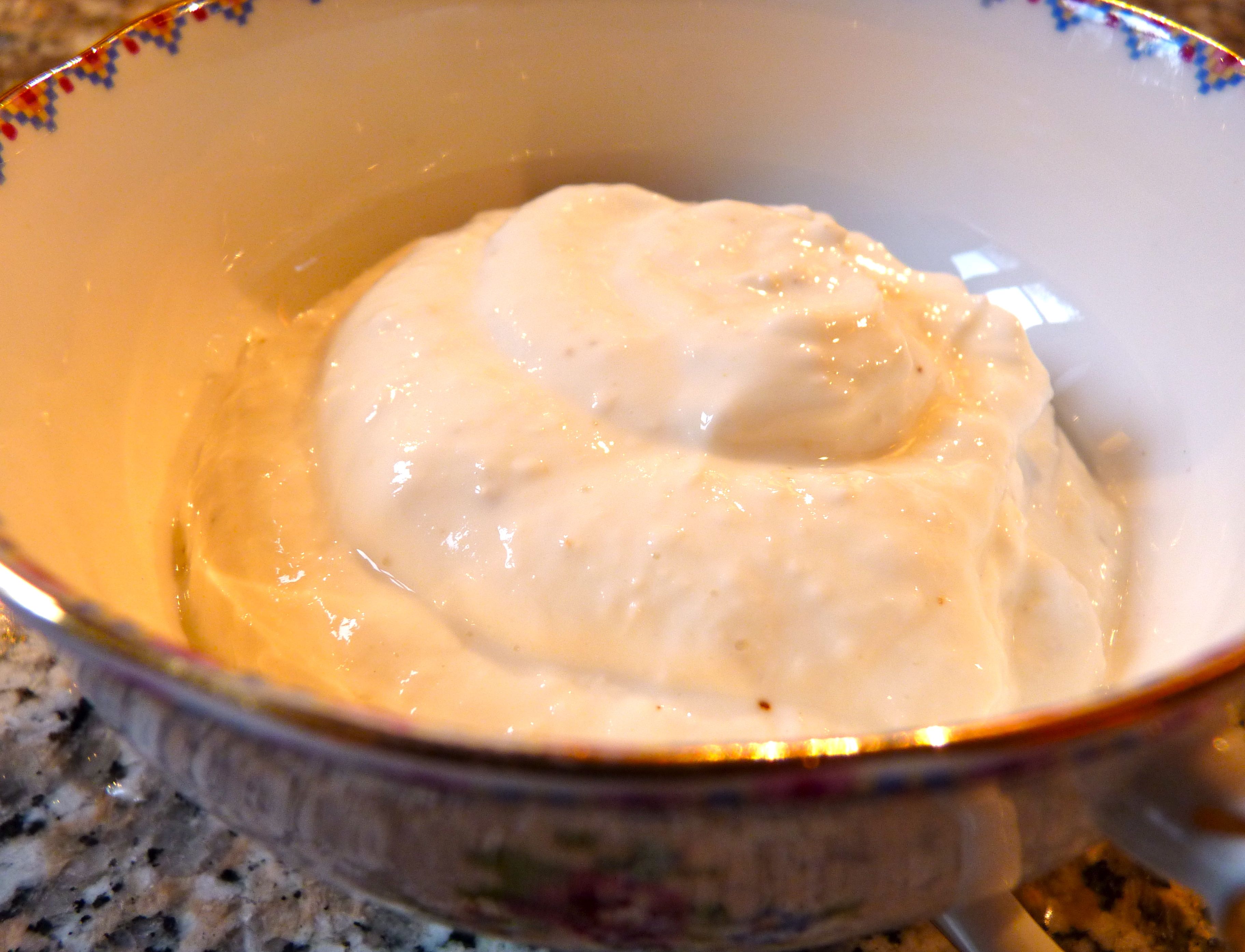 Ingredients
Horseradish

2 Tablespoon

, grated

Lemon juice/Wine vinegar

1 Tablespoon

Caster sugar

10 Milliliter

(About 1 Dessert Spoon)

Cream

1⁄4 Pint

Salt

To Taste

Pepper

To Taste
Nutrition Facts
Serving size: Complete recipe
Calories 500 Calories from Fat 49
% Daily Value*
Total Fat 4 g6.9%
Saturated Fat 4.3 g21.3%
Trans Fat 0 g
Cholesterol 8.5 mg
Sodium 710.8 mg29.6%
Total Carbohydrates 108 g36%
Dietary Fiber 1.1 g4.3%
Sugars 55.1 g
Protein 5 g9.4%
Vitamin A 4.3% Vitamin C 23.9%
Calcium 27.2% Iron 0.74%
*Based on a 2000 Calorie diet
Directions
MAKING
1. Whip the cream partially.
2. In a bowl combine all the other ingredients and fold into them the whipped cream.

SERVING
3. Serve this creamy sauce really thick, preferably with beef dishes after chilling in the refrigerator.