»

Recipes

»

Icing

»

Topping

»

Honey Orange Topping
Honey Orange Topping Recipe
This honey orange topping is a rich and delicous topping that you can use on almost anything from fruity ice creams to custard, puddigs and even cakes. Made with heavy cream whipped with orange rind and honey, this nectary sweet topping is simply heaven.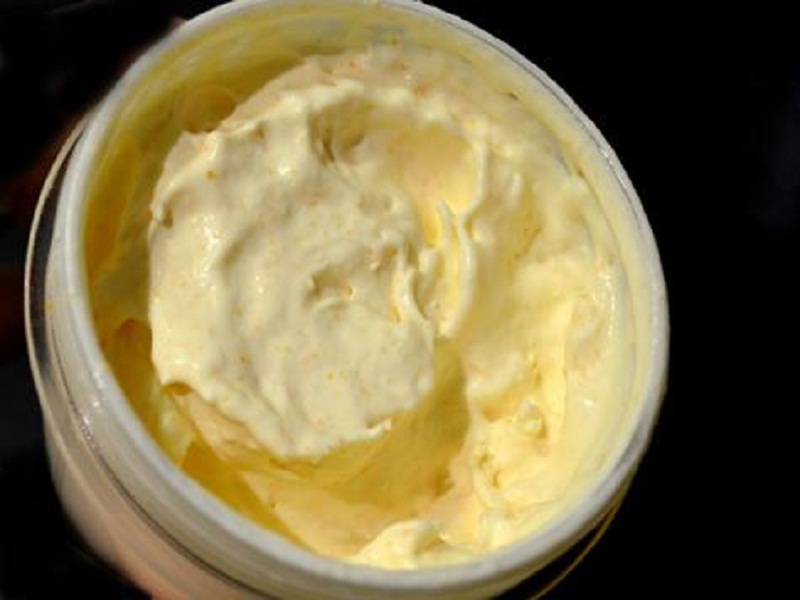 Ingredients
Heavy cream

1 Cup (16 tbs)

Honey

1⁄3 Cup (5.33 tbs)

Orange rind strips

4

((1/2 x 2 ))
Nutrition Facts
Serving size: Complete recipe
Calories 1210 Calories from Fat 782
% Daily Value*
Total Fat 89 g136.9%
Saturated Fat 55.3 g276.5%
Trans Fat 0 g
Cholesterol 328.8 mg
Sodium 97.6 mg4.1%
Total Carbohydrates 109 g36.4%
Dietary Fiber 8.7 g34.7%
Sugars 82.4 g
Protein 6 g12.8%
Vitamin A 77.3% Vitamin C 184.6%
Calcium 29.1% Iron 6.3%
*Based on a 2000 Calorie diet
Directions
Put cream and orange rind into Osterizer container, cover and process at WHIP until thick.
Remove feeder cap and pour in honey, continue to process only until honey is blended with cream.