»

Recipes

»

Muffin

»

Honey Muffins
Honey Muffins Recipe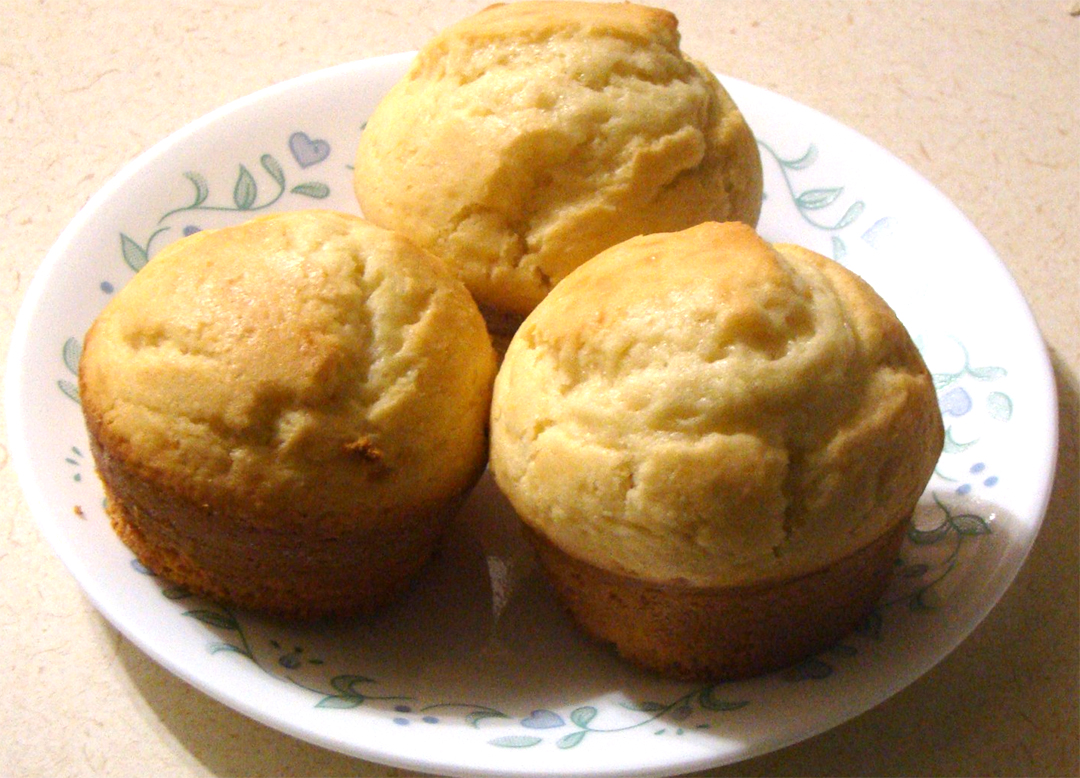 Recipe Story
I got this recipe from taste of home magazine and this is my entry for foodwithme's baking event.
Ingredients
All purpose flour

2 Cup (32 tbs)

Sugar

1⁄2 Cup (8 tbs)

Baking powder

3 Teaspoon

Salt

1⁄2 Teaspoon

Egg

1

Milk

1 Cup (16 tbs)

Butter

1⁄4 Cup (4 tbs)

, melted

Honey

1⁄4 Cup (4 tbs)
Nutrition Facts
Serving size
Calories 179 Calories from Fat 44
% Daily Value*
Total Fat 5 g7.7%
Saturated Fat 2.9 g14.6%
Trans Fat 0 g
Cholesterol 29.6 mg
Sodium 194 mg8.1%
Total Carbohydrates 31 g10.2%
Dietary Fiber 0.58 g2.3%
Sugars 14.5 g
Protein 3 g6.7%
Vitamin A 3.1% Vitamin C 0.05%
Calcium 12% Iron 6.8%
*Based on a 2000 Calorie diet
Directions
In a bowl, combine the flour, sugar, baking powder and salt.
In another bowl, whisk the egg, milk, butter and honey.
Stir into dry ingredients, just until moistened.
Fill greased or paper lined muffin cups 3/4s full.
Bake at 400 degree F preheated oven for 15-18 minutes or a toothpick inserted near the centre comes out clean.
Remove from pan on a wire rack.
Serve warm.

AnuSingh says :
I tried and it was so easy and simple to make and best part TASTE AWSOME
Posted on:
1 June 2009 - 12:06am

Hi Sarita, these honey muffins look heavenly. I am sure honey adds a great flavor and taste to these. Have put up the baking event round up http://www.ifood.tv/blog/baking_event_calling_all_foodies_round_up
Posted on:
8 April 2009 - 10:37pm

Perfect tea-time snacks, muffins are my all-time favorite. Haven't yet been so inventive to try these honey muffins. But I see here honey is not used as a sugar substitute, right; in fact, does honey give the glazing effect?
Posted on:
17 March 2009 - 7:27am