»

Recipes

»

Pear

»

Homemade Baby Food - Pears
Homemade Baby Food - Pears Recipe
Want to serve your infant fresh food? Then make your own baby food at home. It's so easy and so much better for your child. You'll know exactly what's going into your child's tummy! Pears are a great fruit to serve your child with their cereal in the morning or as a snack in between meals.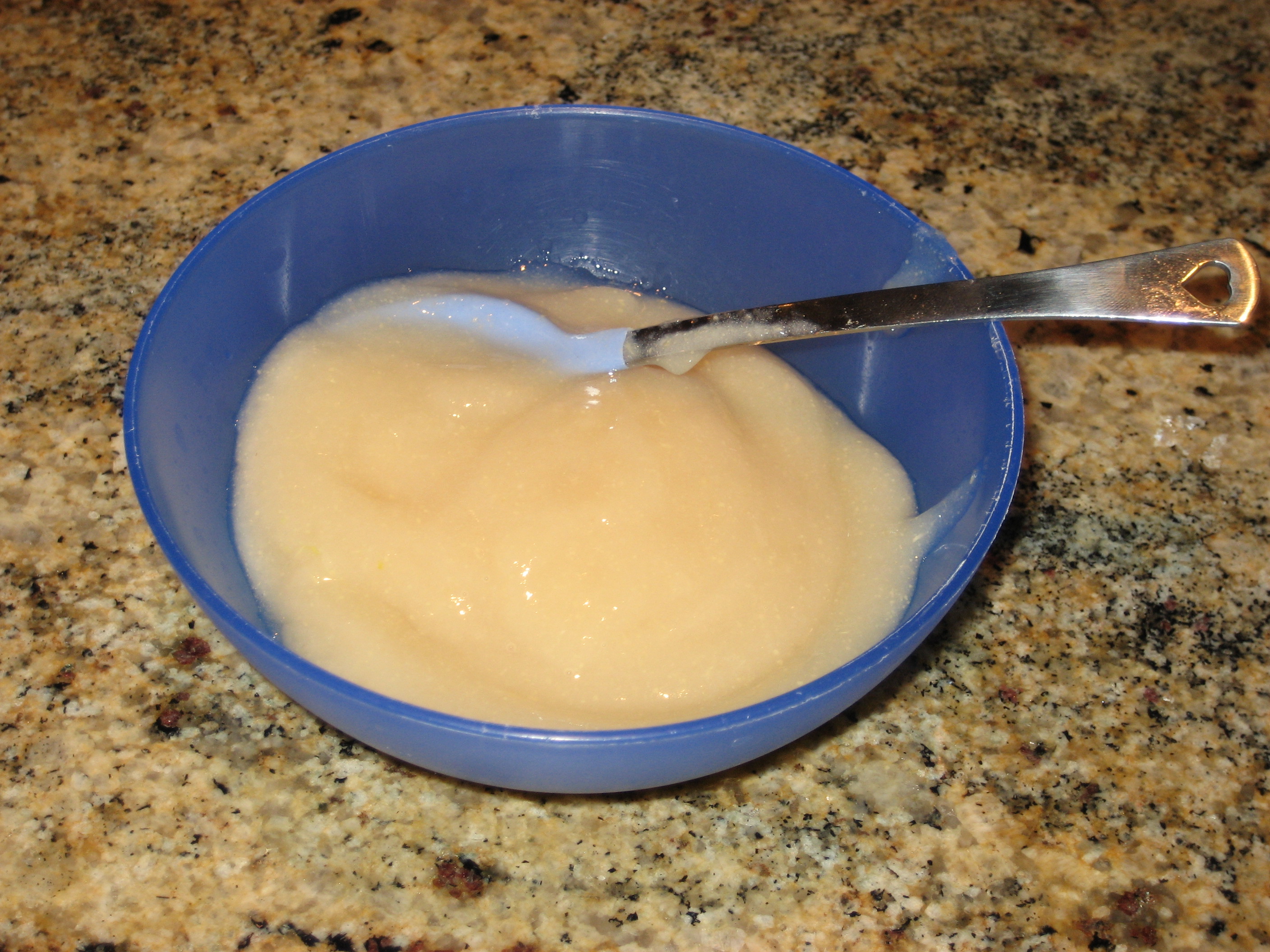 Nutrition Facts
Serving size: Complete recipe
Calories 87 Calories from Fat 2
% Daily Value*
Total Fat 0.18 g0.28%
Saturated Fat 0.01 g0.05%
Trans Fat 0 g
Cholesterol 0 mg
Sodium 1.5 mg0.1%
Total Carbohydrates 23 g7.7%
Dietary Fiber 4.7 g18.6%
Sugars 14.7 g
Protein 0.57 g1.1%
Vitamin A 0.7% Vitamin C 10.5%
Calcium 1.3% Iron 1.4%
*Based on a 2000 Calorie diet
Directions
- Peal the pear
- Core the pear and cut into small pieces
- Place the pear pieces in a large cup and blend with a hand blender (if the pear is a bit firm then add a bit of water to help with the blending)
you shoudl definitely write and post more about baby foods - i think you can fulfill the information needs of many new moms!
Posted on:
3 July 2007 - 7:33pm