»

Recipes
Homemade Mayonnaise Recipe
Mayonnaise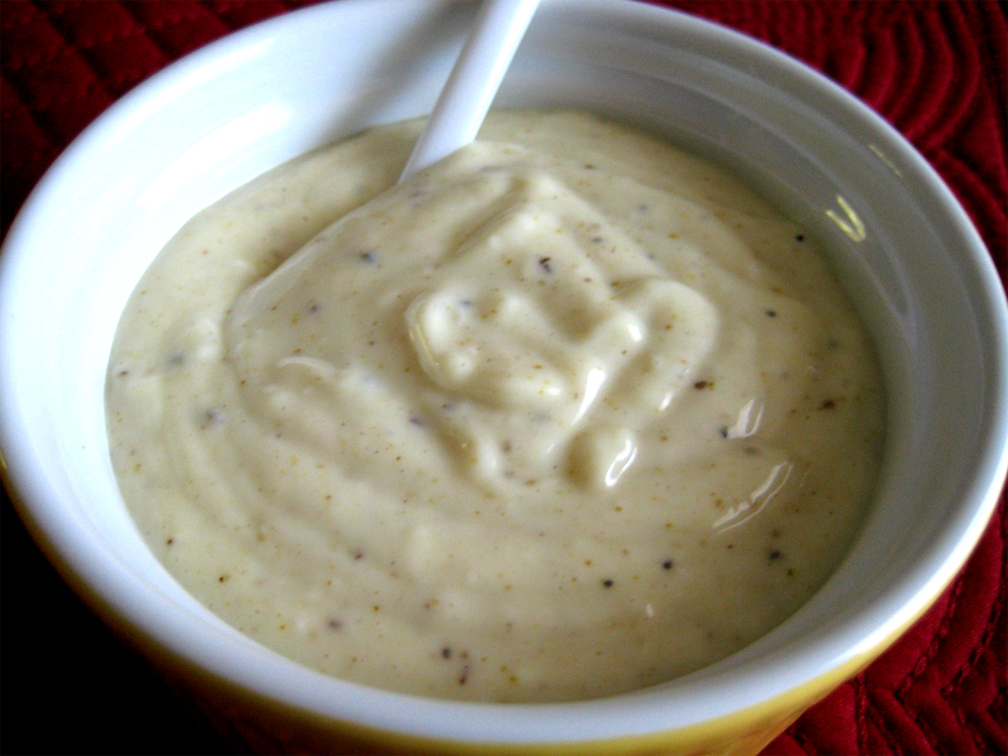 Summary
Preparation Time
10 Min
Difficulty Level
Easy
Health Index
Average
Servings
1
Ingredients
| | | |
| --- | --- | --- |
| | Egg | 1 |
| | Vegetable oil | 1⁄3 Cup (5.33 tbs) |
| | Vinegar | 2 Tablespoon |
| | Sugar | 1 Teaspoon |
| | Dry mustard | 1⁄2 Teaspoon |
| | Salt | 1⁄2 Teaspoon |
| | Vegetable oil | 2⁄3 Cup (10.67 tbs) |
Nutrition Facts
Serving size: Complete recipe
Calories 2044 Calories from Fat 1990
% Daily Value*
Total Fat 225 g346.4%
Saturated Fat 30.2 g150.8%
Trans Fat 0 g
Cholesterol 211.5 mg
Sodium 1039.6 mg43.3%
Total Carbohydrates 5 g1.8%
Dietary Fiber 0.03 g0.13%
Sugars 5.4 g
Protein 6 g12.9%
Vitamin A 4.9% Vitamin C 0.03%
Calcium 3% Iron 5.5%
*Based on a 2000 Calorie diet
Directions
MAKING
1. Make sure your food processor bowl is absolutely dry and free of grease.
2. Attach the blender blade to the bowl.
3. Combine all the ingredients except the oil.
4. Blend for 5 seconds until ingredients are well amalgamated.
5. With the processor running at a low speed, pour the oil in a steady stream though the food chute.
6. The mixture with get thicker as you add the oil. Once all the oil is added, blend for about 10 seconds until well emulsified into a smooth consistency sauce.

SERVING
7. Use the dressing as required.